With spray-gun results from an aerosol can, this high-quality clear coat is the one to use for a high gloss finish on smaller projects like headlights, bumpers, hoods and even motorcycle touch-ups.
Features
Spraymax 2k Glamour High Gloss Aerosol Clear Part # 3680061
Lasting high gloss
Very good polish ability
Maximum resistance to abrasion and scratching
Description
? Spray Max 2K Glamour High Gloss Aerosol Clear. A 2 component aerosol clearcoat that is easy to apply, flows smooth and dries to a long lasting, high gloss finish ? 2K clearcoat in an easy to use aerosol ? Activate, shake and spray ? Unique nozzle delivers spray gun results ? Dries to a high gloss finish ? Excellent weather and chemical resistance ? Color: Clear liquid (as packaged) ? Mix: Ready to spray. Activate, shake and spray ? Substrate: Properly applied basecoats ? Suggested Use: For use over all basecoats.
---
High Gloss in an understatement!
So a bit of background – I build guitars and finish my own guitars. I usually do HVLP, but the customer requested urethane, so I opted for rattle cans. This was my first go-round at using urethane for a clear coat, as I had done the "typical" route of using lacquer and was frustrated with it. This. Stuff. Is. AMAZING. Four cans (yeah, way overkill) gave me the thickest, wettest, most reflective looking clear coat that I could have imagined. Sprayed VERY well and very easily – it was nearly impossible to make this sag or run. It lays on thick, it looks wet even before wetsanding and buffing, and it is EASY to work with. I will absolutely be using this stuff in the future. Two cans will clear coat a guitar – no problem. Fantastic product and worth the money for the hobbyist who does not want to invest hundreds into urethanes, catalysts, solvents, and HVLP equipment. As far as the pics – posted them to show the reflection of the clear. This is fully cured, wet sanded (600 through 3,000 grit), then buffed/polished with rubbing compound, swirl remover, and finishing polish, then hard carnauba wax after a week. You could shave in this reflection, even in my low-light garage.
Good product but take heed of warnings.
Pros: Very shiny finish. Sprays on thick. Fairly easy to work with. I'm a beginner at painting and although this clearcoat won't hide imperfections in a mediocre paint job, it will add a glossiness that will impress the uninformed. Cons: For professional use! This is not a product for the casual user, mostly because of its toxic components. You will need goggles, a good respirator, and rubber gloves at minimum. And please get on their website and read the product info. A full body suit would be recommended too but I did without and survived. They also say that you must dispose of the gloves after 15 minutes of exposure. I highly recommend not spraying in any enclosed space. Also, note that once you mix the hardener, you have only 48 hours to use the entire product. As an amateur, if you can work within these guidelines, you'll be very happy with the results. This is shinier than any clearcoat you can find at an auto parts store. It does take a while to cure though. You won't be able to sand it until you let it sit overnight in a very warm environment so if you were thinking about sanding between coats, you'll need a can for each coat because the paint will probably harden inside the can by the time you're ready to spray.
Great product highly recommended!
First time I have used. Amazing results on motorcycle tank and fenders painted with Rustoleum Professional Auto Enamel can purchased at Home Depot. Went on easy and buffed out to a wonderful gloss finish that looks professional. Be sure to utilize proper protective wear including 3M respirator mask, goggles, gloves, suit. Highly recommended!
Great material. BUT
Great material. BUT, please adhere to instructions. This stuff can cost you your health. Really surprised it is available on the open market. Is labeled to be used by professionals only. Can't stress enough to follow precautions. Body, eye, breathing instructions. Don't be macho with this product.
Great product for smaller projects or car touch-up
What a great product. I recently built a guitar and wanted a good non-yellowing clear with no ambering of the base color (front) or wood (back). The back and neck are mahogany. I first filled the grain with a polyester resin (same stuff you use laying fiberglass), then sanded to 400 grit. the top (or front) is maple which I used a very thinned-out version of the resin to fill the grain (maple has much tighter grain to begin with) and sanded to 320. after masking, I primed the top, then sanded to 400. then laid a silver base, then alternating layers of silver metal flake and red candy clear so the metallics come through in varying shades of red. once the final color had cured, I LIGHTLY wet sanded to 600 and put about a dozen coats of this 2k front & back, about 10-15 min between. super easy to use… just wear gloves and a good respirator and work with good ventilation. Actually, I don't know exactly how many coats I put – I got 2 cans and used them both fully. after about a week to fully cure, I wet sanded down to 5000 grit, then hand buffed – something this size wasn't worth getting out the buffer. the SprayMax 2k is GREAT for small projects like this, for motorcycle tins, or for individual panels on a car… but I wouldn't do a whole car in this as it would be quite expensive to do a whole car with 2k spray bombs like this – I'd get a large can of a 2k clear with hardener and use my HVLP… but for those small projects, sometimes it's not worth setting up the gun (or have to worry about cleaning it after).
This is beautiful in finish and it lasts for a long time …
This is the product for your headlight lenses. First polish with progressive paper 1000 1200 2000 then buff with colorback or similar. Give 3 or four careful sprays – dry between. This is beautiful in finish and it lasts for a long time – years!
---
View Today's Deal
Monthly topical spot on treatment for all breeds of cats, Frontline Top Spot, is a fast acting monthly flea and tick treatment that kills fleas and ticks within 24 hours of application and prevents their re-infestations by killing the life stages of these external parasites.
bestvetcare.com
Frontline Plus for cats protects felines from fleas and ticks transferred by other pets or surroundings.
bestvetcare.com
Check Few more Product From Trusted Seller
---
Last update was on: May 24, 2020 12:13 pm
View Product reviews video
Last update was on: May 31, 2020 7:01 pm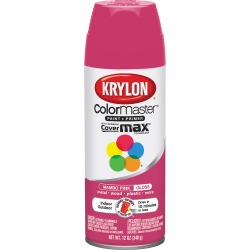 Last update was on: May 31, 2020 7:01 pm
Last update was on: May 31, 2020 7:01 pm
Last update was on: May 31, 2020 7:01 pm
Last update was on: May 31, 2020 7:01 pm