TomTom VIA 1535TM 5-Inch Bluetooth GPS Navigator with Lifetime Traffic & Maps and Voice Recognition: Home Audio & Theater
A kludgy design – both in exterior form factor and interior hardware capacity – limits the features and performance of this navigator.
Features
IQ Routes
Lifetime Maps (US, Canada, Mexico)
Split Screen Junction View
Screen type 16:9 resistive screen
Screen resolution 480 x 272 pixels
Screen size 5″ (13 cm)
Description
TomTom VIA 1535TM 5-Inch Portable Bluetooth GPS Navigator with Lifetime Traffic & Maps
---
An absolutely astonishing fail
I bought this in the US for use here in the US. It came with a map of the US, Canada and Mexico (one map file) loaded on the device which was out of date. No problem, I'll update it, right? Wrong. The updated map takes more memory than the device comes with, so you can't update without adding a microSD card.Annoying but no huge problem, right? Wrong. I happened to have one around, so the first trick was finding the slot for it. It's tucked away above the USB female port. Because the male USB plug is so bulky, inserting the male bumps the SD card, easily making it pop out. I finally finessed them both into place. All good now, right?Wrong. The TomTom software sees the SD card briefly ("reading your memory card"), then ignores it and tells you that you don't have enough memory to install (replace) the map. Tried a different computer, a different USB cable, followed the instructions to the letter repeatedly and no luck.So the current map won't fit the product right out of the box, and the product won't use additional memory even if you happen to have some. Other fun stuff: my "congrats, you're registered" email had a support link that took me to a support page in Swedish. The SD card is mentioned nowhere in the quick start manual; you have to find the slot and figure out how to orient the card on your own – not that there's any point to doing so.Went online and found that lots of people have this problem. I found lots of ideas (try a different SD card, reboot, clear the cache, remove and reinstall the software, click your heels together three times, etc.) but I found no solutions other than one poster saying he finally solved the problem by returning the TomTom and buying a Garmin. That made sense to me so I've returned it. This was to replace a TomTom that had given me good service for years. You'd think they'd have this down to a science by now but this experience was a spectacular disaster.
what a great way to treat customers
unfortunately, tomtom apparently suspends or ends the lifetime maps program if the device goes more than 90 days without an update, this rendering the "value" of the lifetime map program moot. This device now uses maps from 2011. what a great way to treat customers.
If you want to test both your patience and debating skills, this device is perfect for you!
Wow, this device actually does what you ask it to! We turned it on, and I must admit there was a bit of an attitude problem when trying to utilize the voice command. After initially trying to communicate, it was apparent I had insulted it's sensitivities by not phrasing my wishes in such a way as to show it the utmost respect. Silly me. After studying the list of acceptable human behavior and submission, I tried again to win it's favor. Well, at some point during setup, I had chosen a human voice that I could understand reasonably well, and set the volume. This must have insulted the machine further, as it coldly informed me my choice was not acceptable; that I must choose a computer voice if I expected it to bother to interact with me verbally. It having to use a human voice was below it's dignity, apparently. Silly me. I made the change and begged it's forgiveness, then tried again. I read off an address, and it pondered it a few seconds, then actually rewarded me with directions! Yea! Well, then the horrible thing happened. After listening to TomTom telling me several times that it could recognize chains or brand names as POI's, I ask to be navigated to Cheddars. Hmm, apparently TomTom felt I might spend too much money at Cheddars and navigated me to Checkers instead. Second try. "Ched-dars". I hear "navigating to Checkers". So maybe there was a discount I didn't know about? Third try. "Ched-dars Casual Cafe". Oh, ok, "navigating to Checkers"…so, my wife tried three times to read it the address she looked up on her phone. Well, let me tell you, TomTom had had about enough of these foolish humans, and started making up it's own addresses. I really didn't see what happened next coming. My very patient wife,. much to my shock, told TomTom to "Go to Hell". Never do this. Somewhere between trying to decide the best route for us, as in the "Highway to Hell" or going "Straight to Hell", TomTom's essence must have done exactly as ask. The screen froze, and it has not responded to any attempt to resurrect it. Well, at least all those lawyers and politicians down there have a new GPS to help find their way around. I will return it's sad, lifeless body to Amazon for proper burial.
DO NOT BUY THIS
This is the WORST TomTom. I even had I only had it for about 4 weeks and when i went to update maps for the first time ever it said their was no room and to uninstall some of the data to make room so I uninstalled all the voices but one and used the smallest map they had ans it still said their was no room to update my maps It also said to add a memory card but this model does not have a space for one. The last TomTom i had for over 5 years and never ran out to data to up date but I did not have life time maps and was getting costly to keep buying maps. This TomTom has life time maps butwhat good is it if the device does not come with a large amount of storage to keep updating for a life time . This one I could not even update once. A waste of time and money I am sending this back DO NOT BUY THIS TomTom. Look for a better device. I also tried to find a number on their web page good luck with that.
---
View Today's Deal
Check Few more Product From Trusted Seller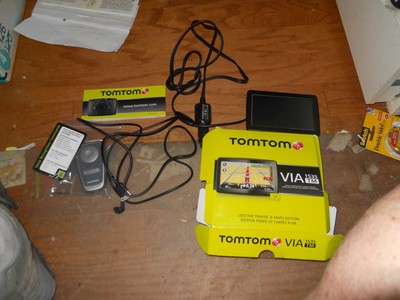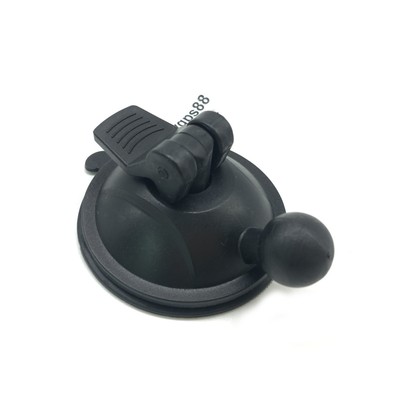 ---
Last update was on: August 7, 2019 5:19 pm
View Product reviews video
Last update was on: August 8, 2019 6:00 pm