TomTom GO 620 6-Inch GPS Navigation Device with Free Lifetime Traffic & World Maps, WiFi-Connectivity, Smartphone Messaging, Voice Control and Hands-Free Calling: Cell Phones & Accessories
Fast signal acquisition and excellent accuracy, but some owners feel the learning curve is steeper than it should be.
Features
Download and update maps from around the world at no extra cost for the life of your TomTom Go
Drive safely with hands-free calling and Smartphone messages that are read aloud so you keep your hands on the wheel and eyes on the road
Get real-time traffic alerts with routes to avoid and destination predictions to get you on your way faster and more efficiently
Screen resolution: 800 x 480 pixels. Compatible with Siri or Google Now – get the latest updates and maps via built in WiFi
The active magnetic mount, voice control and fully interactive touchscreen allow you to easily navigate while on the road (supports 191 out of 195 countries)
Description
Meet the TomTom GO 620 – the smarter, faster, better connected GPS. Wi-Fi connectivity lets you update without a computer. Voice controlled hands-free calling and smartphone messages offer connectivity with safety. With TomTom MyDrive, plan routes on your phone and the GPS is ready when you get in the car. Free lifetime maps, traffic, and safety camera updates are all included – even get alerts for average speed zones. 6-inch screen size.
---
Yet another disappointment from Tomtom!
Purchased this item after a trip through Europe as a replacement / upgrade for a Tomtom Via – which served us well on our trip despite a failed internal battery (that Via was a replacement for another newly purchased Via which could not hold the needed memory expansion card).Anyway, despite an awkward user interface, this GO 620 has many desirable features – most of which we did not have an opportunity to try out since the item failed in a couple of pretty basic ways prior.First, downloading maps and system updates (which you are requested to do immediately – and which you will probably need to install a memory expansion micro-sd card to complete) was a stressing challenge. Updates are to be done via wifi or usb connection to a computer. Took me 1/2 day to successfully download US, Canada & Mexico maps (usb consistently failed but was finally successful via wifi). Was never able to download Europe maps at all using either method; kept getting message "Oops Something went wrong. Please try again." No success at all after many attempts so initiated a case with tomtom tech support – who have been completely unresponsive for 3 days now.Second, we tested this GO 620 an a trip from our home in NM to a restaurant in El Paso, TX along a route with which we were very familiar. Used our older Garmin to compare. The Tomtom was trying to take us along some really bizarre routes which were completely illogical. Our trip from El Paso back to home in NM was pretty much a 45 mile straight shot along I-10. We set the GPS preferences to take us along the fastest route (umm, that would be along I-10, yes?). Nonetheless, the GO 620 repeatedly tried to take us off I-10 onto some farm roads – and then, amazingly, back onto I-10. Go figger!Bottom line: can't download your maps, can't get reliable route guidance, can't get responsive tech support – in short – you can't get what you expected and paid for. 3rd Tomtom product going back to Amazon. Very disappointing!
No Customer Support
I purchased this GPS device for a three week driving trip to France. Upon product arrival from Amazon I tried to update the software which the device indicated I needed to do. After four straight days of trying multiple different TomTom websites I was unable to get any response despite numerous attempts to reset a new password, download software updates, find out how to download European maps. I also tried two different customer service phone numbers with no response despite holding for 25 minutes. While on permanent hold, I did a Google search for TomTom customer complaints. Please do this search before you consider buying this product.
A nightmare
This GPS is a nightmare. Tried to upgrade from my old tomtom 1400 because getting slow. This GPS starts fast and has a nice screen but that's all ! I tried it 8 times in different locations with different destinations. It always finds the destination address then gives a global trip map……..and that's it. For 15min, it does NOTHING. No instructions on turns, No street view, just nothing. I tried waiting. Nothing. It kicks into street view after you drive for 10-12min. And then, it's off the current road half of the time. COMPLETELY UNUSABLE ! Bought a Garmin.
TomTom 620 is a great gps HD screen
YouTube video online was miss leading! TomTom 620 is a great gps HD screen, voice commands work well and had split screen for details lane change assistant when complex intersection ahead . Most disliked features is on every trip I need to disable the toll road! Other than that I am very happy with this TomTom go 620.
Could be so good – but falls way short
The Tomtom 520 could be such a terrific platform and very useful for even daily use, but it comes up short in some important areas. The first shortfall is the software they want you to load to your phone. The MyDrive app is actually just malware. The app NEVER shuts off, and spends the day burning up your phone battery and spying on what you're doing. I finally uninstalled it off my phone. Again, this would have made this such a great product, but corporate greed for customer's personal data drives their company paradigm. Example: I drive only a few short miles a day normally. But the app, even though it senses that it is no longer bluetooth connected to the device, remains fully on. Not just a small "stub" to sense when it's near the device and connect, but I mean fully on watching you, listening, tracking communications with others, and robbing as much data as it possibly can. The other important area it falls short in is the device's user interface. There is almost nothing intuitive about their GUI. For example, if you're on your way home, but you want it to stop telling you how to get there, you have to dig through THREE menus (WHILE DRIVING) to turn off the trip!! But, if you want to report a traffic camera – there's a prominent button right on the screen. I wanted to add the location I was at to my favorite destinations, rather than typing in a bunch of info. Guess what – I STILL haven't been able to find how to do it. The online help from Tomtom has old information that doesn't apply to my model. I still don't know how to do something that basic. There is a lot of stuff that is great about this device, but corporate greed, and inept user interface design totally negates that. I cannot recommend this item.
It works fine the first day I pair it
Bluetooth connection doesn't work well with my iPhone. It works fine the first day I pair it, but the next day traffic and SMS won't work, unless I pair it again. I tried to contact customer support and they had me resetting the gps and the phone, but it didn't solve the problem. Wasted money.
---
View Today's Deal
Frontline Top Spot for dogs is a topical treatment for fleas, ticks and chewing lice found in puppies and dogs. It kills 100% fleas and ticks within 48 hours and protects dogs and 8 weeks and older puppies from several flea and tick borne diseases for an entire month.
bestvetcare.com
Buy 6 + 1 Dose Free And Buy 12 + 2 Free Doses of Revolution at BestVetCare.com! Hurry, Limited Time Offer!
Ends: July 30, 2020
bestvetcare.com
Frontline Top Spot for dogs is a topical treatment for fleas, ticks and chewing lice found in puppies and dogs. It kills 100% fleas and ticks within 48 hours and protects dogs and 8 weeks and older puppies from several flea and tick borne diseases for an entire month.
bestvetcare.com
Check Few more Product From Trusted Seller
---
Last update was on: April 24, 2019 8:09 am
View Product reviews video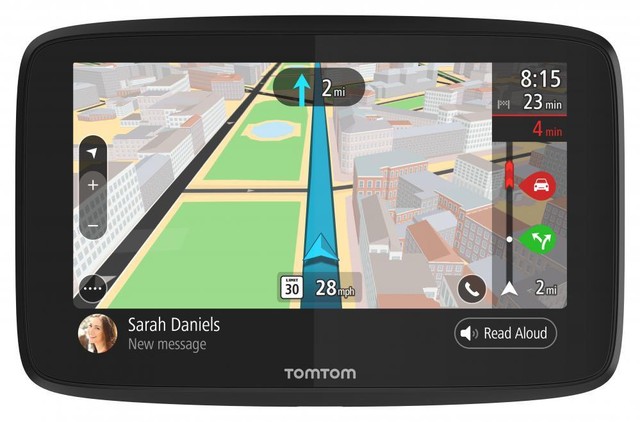 Last update was on: May 23, 2019 1:00 pm Last update was on: May 23, 2019 1:00 pm
Last update was on: May 23, 2019 1:00 pm
Last update was on: May 23, 2019 1:00 pm Last update was on: May 23, 2019 1:00 pm