TCP Global 8″ Green Fine Foam Buffing Grip Pad Final Cut Polish Finishing – Hook & Loop
Adapts to all types of painted surfaces and used by professionals.
Features
Our Professional 8″ Green Pad has light soft polishing foam, designed for finishing and pre-finishing on all paint surfaces.
The Green Finishing Pad works great for use with Paint Sealants and Waxes
Designed with an ultra soft composition for applying all automotive waxes as well as paint sealants
8″ Foam DA Polish Pads contain a grip attachment and have curved reinforced plastic backing
Foam Pads made with durable open cell foam which improves airflow
Description
Polish the Full Spectrum of Coatings using this Complete Professional Buffing and Polishing System! Cut and Buff the most difficult oxidized automotive coatings, hardest clear coats and color sanding scratches with the coarse buffing pads. Bring out the highest level showcar of shine with the ultra-smooth finish polish pads.
---
Will not work with 7″ backing plate
I purchased these after checking the description on TCP Global's website, it clearly states "Use with Grip (Hook and Loop) Backing Plates up to 7″." The backing plate I have measures 7″ and there is no way these will work with it. The flat area that needs to adhere to the backing plate is only around 6 1/4″ as shown in the photo. I have contacted TCP and after confirming that I have the correct pads and sending the attached picture their answer is that I need to by TCP's 7″ backing plate however their customer service rep would not answer if their 7″ backing plate actually measures 6 1/4″ or less. As a result I am stuck with buffing pads that will end up in the garbage. I should note that at the time I purchased these I also purchased TCP's professional polisher only to find that the backing plate supplied did not fit the polisher, Amazon accepted the return of the polisher and at that time I was not aware that these pads would not work. By then it was too late to return.
Swirl free finish EVERY TIME.
As a professional Detailer and shop owner for 30+ yrs. I have found TCP Global foam pads to be my favorite. The don't gum up and are easy to clean. Also durable for this type of pad.Swirl free finish EVERY TIME.
I'll probably replace it and buy several new ones because it does work nicely.
This pad works fantastically, it didn't hold up for more than two polishes without some wear. I'll probably replace it and buy several new ones because it does work nicely.
Nice quality, used in a professional shop, we think its a keeper.
The material is not cheap, its a firm, but soft, durable foam. Avoid sharp edges, obviously, and you will find that this type of pad is all-round better than wool. The cut is perfect for those who just want to restore a luster, and remove some hazing.
+
Great adhesion, wore quickly
Five Stars
THEY WORK WELL & WILL BUY MORE
---
View Today's Deal
Check Few more Product From Trusted Seller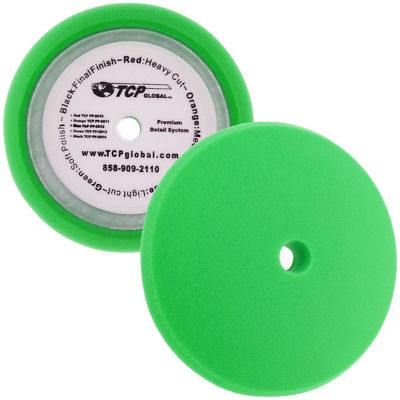 Ebay.com
---
View Product reviews video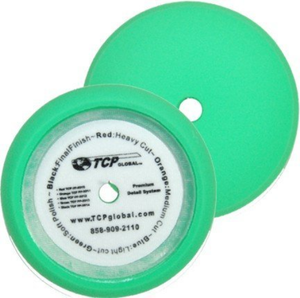 Last update was on: June 20, 2019 7:01 am
Last update was on: June 20, 2019 7:01 am Last update was on: June 20, 2019 7:01 am
Last update was on: June 20, 2019 7:01 am Last update was on: June 20, 2019 7:01 am Last update was on: June 20, 2019 7:01 am