Sony MEX-XB120BT Single DIN Hi-Power Bluetooth In-Dash CD/AM/FM/SiriusXM Ready Car Stereo with 180W RMS (CEA Rated Power) built-in 4-channel 45W x 4 Amplifier: Cell Phones & Accessories
This radio comes with tons of features to keep you jamming all day long.
Features
Pairing made easy: NFC lets you connect your Bluetooth phone instantly. Just tap it once on the volume knob for easy pairing.
Control with your voice: use voice commands to get directions, play music, and communicate with contacts on your smartphone.
High-power amp: the four-channel amp gives you a level of power previously only available from external amps, built in.
Bring Siri on the road: hook up your iOS Device to control music, navigation, Messaging and more with Siri eyes free.
Voice control for Android: use voice control to get directions, send messages, and play tracks on your Android smartphone.
Description
Enjoy simple control and deep, clean sound throughout the car. Music, navigation, messaging, and call features are all easy to use thanks to a new and improved interface and voice control. Extra bass and a powerful amp bring every track to life.
---
iPhone users – you need this deck. Siri works with one touch of the gigantic knob on the left
Finally – Sony has listened! The older model was just as fantastic as this one but had one minor flaw that was SUPER ANNOYING! The old model, when used with an iPhone anyway, would ask you to open the app when it connected via bluetooth. This model no longer does that. Tune the EQ to your liking or use a built-in. It looks great, works great, makes even old speakers sound great. Very well worth the money.Your phone will pick up where you left off in streaming, playing your stored music, or seamlessly pick up your call when you start the car. Like any other speakerphone, this mic is less than desirable. Not sure where to find a better mic – maybe it's time to harvest parts from a bluetooth speaker with a good mic.Crank your subs while filtering out the highs – thanks high pass filter. Save your other speakers from the deathly lows they are not designed to handle – thank you low pass filter. Oh yeah, did you notice you can customize where you want the filters to cut the lows and highs – most cheap amps don't offer this. Want more reasons to buy this over others? I've been an audio-head for years and this is the most bang for your buck, hands down. So many easy to use and important features crammed into a low price (10 band EQ, pre-amp outs for all speakers, Siri at your fingertips – just push the big knob and command that woman to do what you want!).
This is a great pick!
I installed this myself in my daily commute car and am so happy I did. Installation was a snap since I've done this before and simply wired my old harness to the new stereo. The NFC Bluetooth pairing worked like a charm. The Bluetooth play of my music and podcasts is very nice with Android. I especially like the customizable color settings. It really blends in with the rest of the car. What surprised me is it correctly dims when the rest of the I instrument gauges dim. That is the first aftermarket stereo I've seen that really does it.
Very good unit
Got this Sony MEX-N4200BT refurbished for $32 (with no mounting hardware, remote or Bluetooth mic, but I can pick those up later). Put in the unit and it's working great, love that it has eq and dual bluetooth so you can connect two phones. Artist/title display, CD, AM/FM, plays music from USB drive, charging, aux in, Pandora option on source selector. One set RCA L/R outs, dual sub outs. Good stuff for unit that normally goes for about $100, highly recommend it!
its ok but stopped working
I installed this receiver into my car. I could never get the Bluetooth to work. The connection between the faceplate and unit is poor – after two months it has stopped connecting well – I have to remove and replace the faceplate a few times to be able to get the display and functions to work.UPDATE: It is totally dead now – it does not work at all. Piece of garbage.
great head unit with plenty of features and power/sound quality
huge improvement over my last head unit and luckily for me my stock wiring was the same gauge as the head units connector wires so no extra wires needed to be ran to the battery setup was fairly simple of course there was a lot to learn first with there being so many features but not too long after messing around with it i discovered the sony music center app which helps to control the head unit making it the easiest to use head unit i've ever had, on par with a double din touchscreen i've used before.
Good job Sony!!
Just fantastic!! I had an older model in my truck and it worked just fine, except, no Bluetooth and no USB port. The radio sounds a hundred times better then the old one and the Bluetooth works great. Now I can talk on the phone while driving. I am really pleased. I did have to change the connector but it was pretty easy to do. It just Looks Great and sounds out of this world. Nice job Sony!!.
---
View Today's Deal
Check Few more Product From Trusted Seller
---
View Product reviews video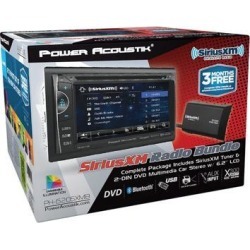 Last update was on: September 6, 2019 12:10 pm
Last update was on: September 6, 2019 12:10 pm
Last update was on: September 6, 2019 12:10 pm
Last update was on: September 6, 2019 12:10 pm
Last update was on: September 6, 2019 12:10 pm Last update was on: September 6, 2019 12:10 pm