Optoma UHD50 4K Ultra High Definition Home Theater Projector
The Optoma UHD50 is one of the best values in projectors. It's the most affordable 4K projector by a long shot.
Features
4K UHD and bright 2,400 lumens with RGBRGB color wheel
HDR technology with HDR10 and DCI-P3 wide color gamut support for brighter whites, deeper black-levels and vivid color
Dynamic Black delivers 500,000:1 contrast ratio for exceptional black levels
HDMI 2.0 and HDCP 2.2 technologies ensure compatibility with 4K UHD video sources for amazing details, clarity and vibrant colors
4K UHD HDR gaming ready with the latest consoles and gaming PCs; Vertical lens-shift and 1.3x zoom for easy and flexible installation
Description
Transform your living room into a high-quality home cinema with the affordable Optoma UHD50 4K UHD home theater projector. Its high 4K UHD resolution, 2,400 lumens of brightness, wide color gamut support and up to 500,000:1 contrast ratio combined with HDR compatibility delivers amazing detail, clarity and vibrant colors that bring your favorite Hollywood blockbusters and games to life. The latest Texas Instruments 4K UHD DLP chipset with high-performance DMD and XPR video processing technology forms the heart of the Optoma UHD50 and meets the CTA's definition of 4K Ultra HD. This innovative fast-switching technology displays 8.3-million simultaneous distinct pixels at screen sizes up to 140-inches for immersive home cinematic experiences. A pair of HDMI 2.0 inputs with HDCP 2.2 support ensures the Optoma UHD50 works with the latest 4K UHD video playback devices and game consoles with HDR at 60 Hz refresh rates for unmatched eyecandy and smoothness. A 1.3x optical zoom and 15% vertical lens shift provide installation flexibility. Projection Lens F=2.5~ 3.26, f=20.91 ~ 32.62 mm manual focus
---
Overall a very good buy at $1499.
Overall an impressive projector. Time will tell on it but despite some of the quirks I listed below I do like it and it is the best of the 4 I've owned. At $1499 I can't see a better option. It does have its quirks but, again, for $1499 it's pretty good. If the UHD65 was around $1999 I'd probably get that one as you'd have the RGBRGB wheel, frame interpolation, and the larger TI chip which only does 2x pixel shifting.I've owned a Acer H7850 (4K), Epson 2040, and an Epson 3500.Of comparable projectors to this one I would slot it ahead of the BENQ HT2550, mostly due to the addition of Vertical Offset.Setup is straightforward, the menus are simple and easy to understand. While both HDMI ports are HDMI 2.2 compliant I had issues with HDMI 1 vs HDMI 4K.In the manual it shows a picture to hook up video game systems, Blu-ray players, cable boxes…etc. to HDMI 1 [It also shows to hook up cell phones (via MHL HDMI cable) to HDMI 4K]. However I had issues with my Roku Ultra and my XBOX One X with HDMI. Both devices would only recognize the projector as compatible up to 4k30Hz without HDR compatibility. I almost returned the product immediately upon discovering this. I unplugged the HDMI cable and plugged it in to HDMI 4K. That remedied the issue and both devices saw the projector as 4k60Hz HDR compatible.The Good:-4K HDMI sync. The projector will flash to recognize a source if the source material switches from 720p to 1080p to 4K or to HDR, but once it has it's resolution it is locked in. This was an issue I had with the Acer and I've seen other people having issues with other 4K projectors. This one is solid! -HDR auto mode is fantastic. It recognizes HDR and enables HDR mode with a little HDR symbol for a couple seconds in the top right. -The size is great, not too big. Easily mounted to my ceiling, be aware of how close together the 3 mounting holes are…I had to get creative and take the front foot off and use the bigger screw in my mounting kit to get it to work. -The color is outstanding, easily the richest color of any of the 4 projectors I've owned. The accuracy is about the best I've seen in a projector. -RBE, or lack there-of. The RGBRGB wheel is much better than the wheel used in the Acer I tried.The Ok:-Picture Quality. I was really looking forward to an ultra sharp crisp 4K image. While this picture was really good, it wasn't as good as the Acer H7850 which I had returned due to sync and fan issues. I'm attributing the good not great 4K quality to the fact that this projectors TI chip does a 4X pixel shift vs the Acer's which did a 2X pixel shift. While both are technically showing 8.3 million pixels, the pixels on the UHD50 are bigger which might be taking a little away from the image. Again, the picture was really good, and had I not seen the larger TI chip's 4K (the UHD60 and UHD65 use that chip) I would've been more than satisfied. -Noise. Not too loud, not the quietest I've heard either. -Motion. Lack of Frame Interpolation does affect the image and I did see it as noticable. This is something that higher models have and I understand not including it in the UHD50 due to the low entry price of this 4K projector.The Bad:-Light around the image. There is a 3-6″ (depending on your screen size, my screen is 120″) empty light bleed around the entire image. I don't have black borders on my screen (I have specially finished and painted wall) and the light ring is noticing and distracting. The Acer I had had this on the top and bottom but it was much much smaller. -Light bleed above projector. There is a bit of light that is above the projector on the ceiling, with a black ceiling in a dedicated home theater this probably is no big deal. In my room with a white ceiling, it was annoying.
Impressed, wowed, awe, its lovely
My first 4k projector and I will say it is very very nice. Primary function is gaming and movies and with the ps4 pro and xbox one x it looks amazing. I do have an LG OLED which by far is superior in picture quality, but the sheer spectacle of the projection set up is hard to resist. I find myself favoring it more often than not especially when playing God Of War and Horizon Zero Dawn which are deserving of the big screen. I have not had enough time to calibrate my projector that way I have the tv but out of the box it is very nice. Pros: Picture is clear, clean, and bright enough for a dark room environment. Color is very nice in both HDR and SDR, and the detail forthe image is fantastic. Cons Black levels are decent but not as good as you would get on a tv or higher end projector but still very serviceable. I got so used to the black levels on OLED that I found it off putting when black areas look grey at points. But aside from that it was a really easy adjustment due to its pure beauty overall. I still have to tweak it and get it right where I want but overall it is definetly worth the price and I enjoy the picture it does present. Note, the lines in the picture are due to creased screen which I have since replaced and is not representative of the projector performance itself.
Best value as of March 2018
Simply can't beat it for the price at this time. The only comparable projector right now with a similarly long lamp life is the BenQ, but that one doesn't have good lens adjustments. The projector definitely isn't tiny, but is among the smallest currently available. I'm definitely not a projector expert, but to me the image is beautiful from sitting distance. Sure you can get up all close to it and see some artifacts from the display technology, but like I said, sitting distance it looks like a nice 4K imageThe only cons I've found yet (this review will be updated if more arise) are the light around the image (only really noticeable during dark scenes), and the contrast ratio could be a little better, but that seems to be a technology limitation. Overall, still the best value I could find as of March 2018.
Great 4k projector
I have only been using it for a few days, but everything looks great on the UHD50. It has a great picture out of the box and made minimal changes to it. It's definitely bigger than my last Optoma projector (Optoma HD25e), but I knew that going into it. Has far as playing 1080p games or watching satellite TV in 1080p it looks no different than my 1080p Optoma projector I had before this. I haven't tested it out on any up converting regular blu rays. If you are expecting this projector to make regular 1080p content look extra special you might be disappointed.Where this really shines is with 4k UHD media. We have watched a few 4k UHD Blu rays and they look fantastic. I've also watched a few 4k tv shows and those looked great too. I really look forward to watching some 4k sports on this thing. For the price, this thing does a great job. I haven't seen any other 4k projectors to compare this too, but from the research I've done, it compares favorably with any other projector in this price range. I'd definitely recommend this projector. Its the third Optoma that I have owned. The first projector of theirs I owned has issues with dead pixels, but it was still under warranty and they fixed it. And the 1080p one that I owned before this worked for 5 years without a single problem. I've been impressed with there projectors each time I've upgraded to a new one.
---
View Today's Deal
Check Few more Product From Trusted Seller
---
Last update was on: July 17, 2019 5:32 pm
View Product reviews video
Optoma UHD50 4K Ultra High Definition Home Theater Projector https://t.co/lGwNbbdF7Z
March 31, 2019 - @sitathomebiz Last update was on: July 15, 2019 4:02 pm
Last update was on: July 15, 2019 4:02 pm Last update was on: July 15, 2019 4:02 pm
Last update was on: July 15, 2019 4:02 pm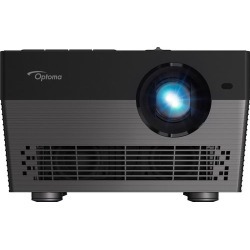 Last update was on: July 15, 2019 4:02 pm