OMEN X by HP 17-inch Gaming Laptop, Intel Core i7-7700HQ Processor, NVIDIA GeForce GTX 1070 8 GB, 16 GB RAM, 1 TB Hard Drive, 256 GB Solid-State Drive, Windows 10 Home (17-ap010nr, Black)
Nice quality of gaming laptop that's offered at a reasonable price point for its feature set.
Features
Processor: 7th Generation Intel(R) Core(TM) i7-7700HQ, Quad-Core, 2.8GHz up to 3.8GHz.
Video graphics: NVIDIA GeForce GTX 1070 (8 GB GDDR5 dedicated).
Display: 17.3-inch diagonal FHD 120 Hz IPS anti-glare WLED-backlit (1920 x 1080).
Memory: 16 GB DDR4 SDRAM (upgradable with 2 accessible memory slots).
Hard drive and solid-state drive: 1 TB 7200RPM Serial ATA and 256 GB PCIe NVMe M.2 solid-state drive.
Battery life: Up to 5 hours and 30 minutes (mixed usage); up to 4 hours and 15 minutes (video playback).
Dimensions and weight (unpackaged): 16.73 inches (W) x 12.88 inches (D) x 1.43 inch (H); 10.69 pounds. Wireless Technology: 802.11b/g/n/ac (2×2) Wi-Fi and Bluetooth 4.2 combo
Operating system. Windows 10 Home.
Description
Engineered for overclocking, the OMEN X Laptop lets you define your own limits. With desktop-class graphics performance and a mechanical keyboard, your team is destined for glory.
---
Incredible Gaming Laptop
I am floored by what a laptop is capable of nowadays. The last time I purchased a gaming laptops, mobile cards were still a thing (800 series). Performance was ok, but it was about all that anyone ever expected to get out of a laptop. The 10 series graphics that go into these laptops are slightly modified, but in essence, perform nearly identically to their big brothers that go into computer towers. And essentially, that is what you get with this computer: a big, heavy, folding desktop in a mobile(-ish) package.I intend to keep this review updated from time to time.I will say in my week of having this laptop, I have pushed it's limits. I've done 24 hours at 100% gpu utilisation doing crypto mining as a bench mark (might as well make a little cash while you stress test your computer right?) The Omen X used it's two very loud fans to keep the GPU at a cool range of 79-81c, also noting that this is without undervolting and in a room that the significant other likes to keep very warm.Moving onto the Haven benchmark, the laptops massive heatsinks and fans working together keep the laptop cool, but loud. The fans along with the mechanical keyboard means that you aren't going to be doing any subtle gaming at the back of a lecture hall or in a quiet library. However, in a normal public setting like a Starbucks, you probably wouldn't be disruptive enough to turn any heads.A subtle feature of this laptop is GSYNC built into the display. For those unfamiliar, GSYNC allows the monitor to "talk" to the gfx card and syncs up video game frames to the refresh rate of the monitor. When enabled, you honestly have a hard time doing fast-twitch gaming on a "dumb" screen again.Visually, the laptop is stunning. All aluminum construction, gunmetal black/grey. Beautiful keyboard lighting and ports a plenty; USB type A connections on the rear and sides, 2 USB C ports out back, an SD card reader, audio out and in, Ethernet, and a charger port of course.Negatives? I have a couple minor ones. The charger port would've been best left on the back of the laptop. It has a confusing placement exactly where one usually places his or her mouse, forcing you to either have the mouse pad about an inch farther to the right than you usually would with a laptop, or to shift it towards you. I will say that this is hardly disruptive to me and now that I've adapted, using the laptop on even small tables is no big deal, you hardly notice that it's there.My second problem, light bleed. It's nearly impossible it seems to get a laptop that has a perfect black screen, and unfortunately, this laptop does have a bit of bleed in the corners. Now I consider this a minor flaw because it's honestly something I only ever notice when there is absolutely nothing on the screen (and that's rare) but, for those that watch a lot of dark movies, you might have to RMA to get your perfect screen. I find that this is usually the fault of laptops in general, having owned 12 in my short life, I've never gotten a perfect one, though this one is close enough to perfect that it doesn't bother me.I truly do hope HP continues to develop this amazing line with input from gamers. I've been a big fan of HP for all my laptop needs and they seem to have mobile PCs down to a science that the other manufacturers have never been able to quite grasp. While their second attempt at building a gaming laptop isn't perfect, it's pretty close, and when it's time to upgrade in 4 or 5 years, I hope the Omen X will be around for me to jump into again.
Does not fully match product description.
A warning for anyone looking at this machine.First and foremost this is a fantastic machine. It's fast, has a great screen, and is highly customizable.BUT… if you are looking for a machine that is overclockable within HP Command Center… this is not it. The HQ series does not have the options to overclock like the HK series.The product description is incorrect. So far this is the only issue I have found. But it was a very big dissapointment. The machine linked below has the exact same product description, and, it is overclockable.https://www.amazon.com/HP-i7-7820HK-Processor-solid-state-17-ap020nr/dp/B075XHLDHC/ref=sr_1_3?ie=UTF8&qid=1527795575&sr=8-3&keywords=hp+omen+xAfter being on the phone for over an hour with multiple customer support agents, including a group call to Intel. The only answer I was able to get was to return the product and start over.I was excited by the Monthly Payment program, it allowed me to purchase a machine and stretch the payments without going all in at one time.But, untimately disappointed that the machine did not match up to its description.If overclocking is not an issue… then you will absolutely love this machine.Extra note: Make sure you keep it updated, I have noticed drivers being updated almost weekly. Update HP Center, Windows Update, and Nvidia.
Solid gaming laptop
As of my writing this I've only had this laptop for about a week. TLDR: solid machine, fast, decent hard drive capacity and an OK screen. A few minor problems but nothing that would prevent me recommending this laptop to a friend.Pros: -SSD for games, conventional hard drive for extra storage -Performance is almost as good as my desktop which has similar specs -Pretty lights all over the outside. The aesthetic is like some air force prototype plane built with captured alien technology. -Durable metal casing and hinges (top/lid is plastic, but main body is metal) -For a laptop the speakers in this thing are actually really good. Obviously they can't compete with a real stereo system, but I haven't noticed them crackle or anything. Played some games and music, watched a few videos on it and the sound is respectable.Cons: (these might seem nitpicky) -There's a minor issue that some others have noted on the internet where if screen brightness is changed to 100% by some program, the screen will flicker faintly for a minute or two. Not too annoying, and turning the brightness to anything less than 100% makes this go away. -The customizable color settings for the external LEDs are neat, but on my unit the big long one at the bottom rear of the machine doesn't seem to want to turn certain colors, just stays green through about 1/3 of the color range. These are just cosmetic anyway, so I don't care all that much personally. -The D key sticks down if I accidentally press a little too hard (panicking trying to evade something) which has led to unfortunate and unnecessary deaths on a few occasions. I guess I need to use a lighter touch.Some additional things, not good or bad really: -Screen res is 1920×1080 native. At that res it looks decent to me, no complaints. Some folks might want something sharper. -No optical drive, but then again who really uses one these days anyway? -This thing is big. I mean frickin' huge for a laptop. And heavy. It's not for sliding into your backpack and taking to a coffee shop. This is more for taking to your friend's house for a LAN party. I had to buy a Pelican 1600 case (think indestructible suitcase) just to fit this thing for when I travel. -Because of its beastly specs it really has to be plugged in for gaming. I got about 25 minutes out of it running a game before I checked and the battery had dropped to about 30% from full. I also noticed that it doesn't perform as well in games when not plugged in, probably because of power saving settings, but at the rate it consumes battery anyway, you couldn't get past the loading screen on most games before the battery would run out without power save! That's hyperbole, I know, sorry. -Speaking of the battery, there's no apparent easy way to access it or remove it. Honestly I haven't spent the time to find out if there is a way because I don't care all that much, but it might matter to someone.
Solid laptop, small build problems
Good laptop. I love it. There are small manufacturing issues. 1. The laptop will be overheating during load because of screws on both CPU and GPU heatsinks were not tighten up enough. 2. There is some loss paint at the side of chassis.
---
View Today's Deal
AQUA SPRAY BLANKET Material: Quilting Fabric (adds little warmth) 100% Cotton Dimensions: 38" x 74" Machine Washable
weightingcomforts.com
CHARCOAL WEIGHTED BLANKET Material: Flannel (adds some warmth) 100% CottonDimensions: 38" x 74"Machine Washable
weightingcomforts.com
Save 30% on XARA photo & design products with the coupon code: XARA2019. Includes Designer Pro X, Web designer and much more!
Ends: May 1, 2019
magix.com
Check Few more Product From Trusted Seller
---
Last update was on: June 20, 2019 9:52 pm
View Product reviews video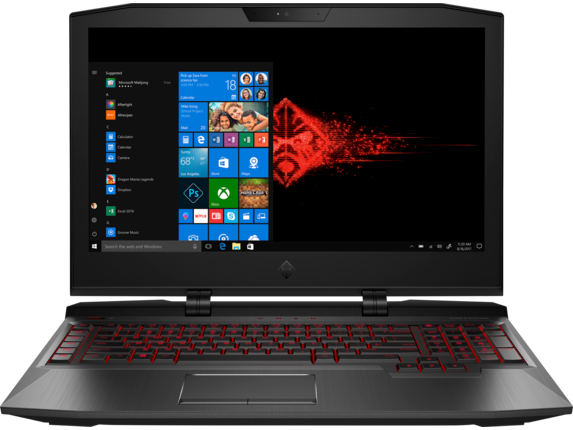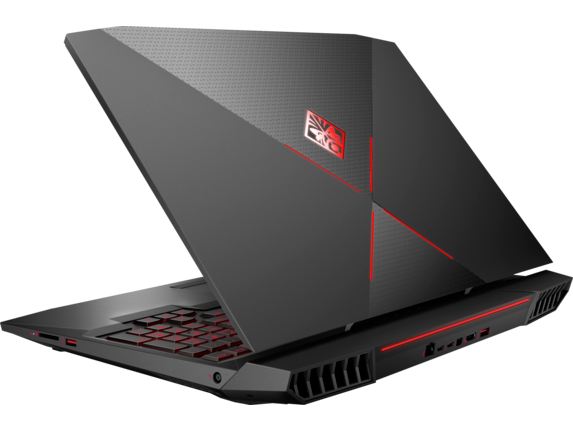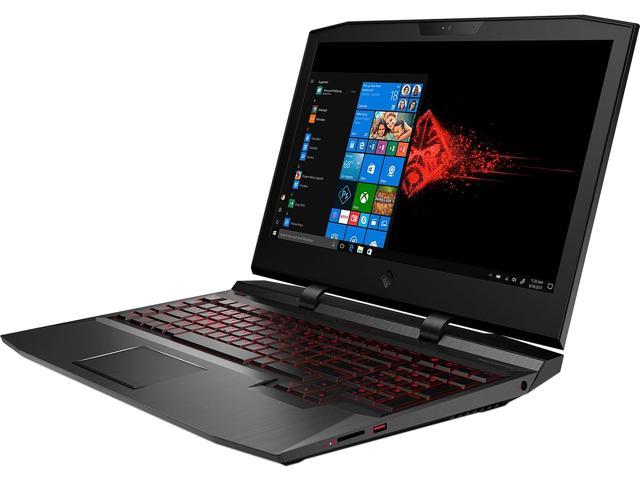 @HP hey hi I just need some help urgent " am gonna take HP OMEN X-ap045TX 17-inch" is it good or better for animati… https://t.co/uZJRvPThot
April 12, 2019 - @pittala_saiteja
Last update was on: June 24, 2019 12:02 pm Last update was on: June 24, 2019 12:02 pm Last update was on: June 24, 2019 12:02 pm