Olympus OM-D E-M5 Mark II (Silver) (Body Only)
Expensive digital camera that offers good image quality and good low-light performance.
Features
Powerful 5-axis voice coil motor image stabilization system greatly reduces blur resulting from camera shake
Operating temperature:32-104°F/0-40°C.16MP Live MOS sensor with 40MP High-Resolution Shot Mode
10 frames per second high speed sequential shooting
Full HD 1080: 60p, 30p, 25p, 24p video capabilities with focus peaking
Large 235 million dot electronic viewfinder
Built-in Wi-Fi,Focus Mode :Continuous-Servo AF (C), Manual Focus (M), Single-servo AF (S), Autofocus Points 81
Description
The new OM-D E-M5 Mark II features the most sophisticated image stabilization technology ever offered in an interchangeable lens camera.* The ultra-sensitive 5-axis VCM (voice coil motor) system is so responsive and accurate, you can shoot sharp images in low light and capture silky smooth video, hand-held without a tripod. The E-M5 Mark II is also a bring-it-anywhere portable system camera that is nearly 40% lighter than conventional DSLR's and its durable all metal body is sealed for splashproof, dustproof and freezeproof protection.To know more about pixel mapping, please visit : http://www.olympusamerica.com/crm/oneoffpages/ask_oly/crm_e_ask_oly_03_09.asp.
---
LOVE IT. ENABLES. EXTREMELY WELL-BUILT!
It brings me back to my days with my three OM-1 film bodies and TRI-X film. What I really love about this thing is that it enables me to SEE the black & white, grainy images IN the viewfinder, which I could NEVER do before with ANY camera. PLUS it lets me apply other types of filters and frames AND see those in the viewfinder, too!! (I especially love the ragged "film-effect" frame.) (My only slight disappointment is that you cannot adjust contrast with many of the art effects, including the "b/w-grainy".)So far I've shot in available light up to ISO 6400 with NO noticeable noise and excellent sharpness.You're also not stuck with the old 35mm frame aspect ratio of 3:2, there are choices: 4:3, 3:4, 16:9, and 1:1. Love the 16:9 and 1:1! (Why restrict us on other cameras to 3:2 stills and 16:9 only with movie-making??)I got it with the 12-40mm f2.8 PRO lens, so the whole thing is weather/dust resistant. GREAT setup! Camera comes with a very cute, separate mini-flash, with adjustable bounce angle.It has very good/fast/quiet continuous video focusing as well (which my D750 does NOT).I see nothing bad about the menus which some ppl complain about. I don't get it.Many surprising features.Very happy. LOVE IT. ENABLES ME. EXTREMELY WELL-BUILT!
With this camera, I can't wait to go shooting on the weekend
If you are the type that likes a straight-forward, concise review, look elsewhere. Below I try to document my thought process as I compared the likes of the Olympus EM-1, EM5ii, Sony A7ii, A6000, and Nikon D750, and why I finally settled on the EM5ii.Like most enthusiast photographers who spend any time online reading reviews, when it came time for me to upgrade my Nikon D40 from 2006, I lost track of my original goals for upgrading (more customizability, video capabilities, low light performance) and got sucked into the world of "gear acquisition syndrome".Originally confining myself to other APS-C Nikon DSLRs in order to re-use my lens collection, the D7100 became the obvious choice. Until I realized that the size and weight of the D7100 was not much different than the D750 – which at the time was filling every review site with A+ raving reviews. I fell into the rabbit hole of full frame and convinced myself that if I was going to carry a camera all the way to Israel or Korea (some upcoming destinations of mine), then it would be foolish to bring anything other than a full frame which would be guaranteed to get the job done regardless of lighting conditions.I rented the D750 and fell in love with its incredible ergonomics and handling, not to mention the razor sharp IQ. I was very close to buying it, but then a pro photographer friend pointed me toward the Sony A7 mark II which was just hitting the markets. It boasted a similar 24mp full frame sensor, but in a smaller package. When I began reading reviews, it seemed clear that Sony was innovating in ways that Canon and Nikon hadn't done for years. Being mostly interested in travel and street photography, the appeal of a smaller camera body was strong — without compromising the full frame quality which I was convinced I needed.Again, wanting to make the best buying choice possible, I rented the Sony A7ii for a weekend to see how I would like it. I got to shoot both daylight in the snow and nighttime, and got great results for both. However, the ergonomics left something to be desired – e.g. the on/off switch was dangerously close to the aperture dial, the switch from auto to manual focus was cumbersome, etc. Also, despite the smaller body, the weight was almost the same as the D750. The most concerning aspect of the A7, however, was the lens selection. I'm a huge fan of fast and compact prime lenses, which simply don't exist for the FE mount. Adapters abound and seem to be everyone's go-to to fill their lens needs, but I wasn't particularly happy about the extra costs involved or the look/feel of the adapters, or the fact that these lenses would require manual focus which isn't a fun experience on the A7ii.But what the Sony A7ii did show me is the incredible impact that in-camera stabilization has on the photographic process. It is well known that there are a large number of "looks" you just can't get without a tripod, e.g. the smoothing effect of water that happens beyond 1/2 second shutter speed. But like most street or travel photographers, the thought of carrying a tripod everywhere is not my idea of a good time. But with the IBIS of the Sony A7ii, I was able to take shots up to 1 second that I was happy enough with to keep. Granted, they weren't tack sharp, but they were usable at reasonable resolutions like posting to Flickr or Facebook. For my travel photos, that's all I wanted.At this point, I was in a bit of a crisis mode. It felt like there was no camera that combined everything I was looking for. I was simultaneously sliding more and more into full frame envy, while also being tantalized by the thought of a pocketable interchangeable lens camera system. I knew full frame demanded a certain size, especially in the glass, that would never be as small as I was hoping for. Luckily, at this time, I stumbled upon a few of the rare level-headed videos on Youtube discussing sensor size differences. One that really put it into perspective showed how tiny "full" frame was compared to 4×5 or 8×11 sizes in film cameras. Another comment that really helped me shed my full frame zeal was the fact that all modern-day digital cameras, even the entry-level ones, far exceeded the pro-level cameras from only a decade ago. If it was good enough for a pro ten years ago, it is good enough for me today.The Sony A6000 looked really nice and had some compact lens options, but at this point I was wedded to the idea of camera stabilization. And around this time is when the Olympus EM-5 Mark II was announced. It addressed the biggest grievance I had read about regarding the EM-1 (lack of video features and relatively poor video quality), and did so in an incredibly small body. As I started to research the micro 4/3 system more and more, I became extremely impressed by both the lenses already available and the ones which have been recently announced. Both Panasonic and Olympus, as well as other providers like Leica and Voigtlander, are producing top-notch glass across the focal length spectrum. There are not only high-quality zoom lenses, but also fast and compact primes that I love.The EM-5 Mark II was not able to be rented (my usual evaluation of whether I really want a product), so I rented the next best thing in the EM-1. I took it shooting in some caves outside of Austin, without a tripod. The images I got from those caves blew me away. Not only did the stabilization allow me to shoot at 1/8 or slower speeds and still get great shots, but the EVF did a much better job than expected in near-darkness. The camera naturally struggles to AF in those conditions, so I got a chance to try out the manual focus assist, which is amazing with the EVF and magnification, as well as focus peaking. Compared to the Sony's cumbersome AF/MF switch on the A7, manual focus is FUN on the Olympus OM-D system. The other thing I loved was the overall ergonomics and controls. Some people describe it as overwhelming, but I love to be able to customize every little button and feature of the camera to my liking – and the defaults are pretty great too. I feel like the actual button pressing and tweaking of settings on the OM-D system can be done just as fast as on a well-designed full-frame DSLR such as the D750, to more likely capture those vital moments.With the positive EM-1 rental experience, I decided to buy the EM-5 Mark II. The reason I went with the EM-5ii over the EM-1 really came down to three reasons: 1) slight size advantage, being smaller and lighter than the EM-1, and 2) better image stabilization – a full 5 stops is what Olympus cites and my own experience certainly verifies, and 3) better video quality and video features. Some common reasons that people choose the EM-1 is that it has slightly better IQ, but most reviews that say that will be quick to point out that the differences won't be noticeable in practical day-to-day use.Now that I have used the EM-5 Mark II for over a week, I can say that it delivered on all of the areas I eventually decided to prioritize. The camera is very small and fits nicely in my hands. I can carry it without a strap for over an hour without feeling any type of fatigue. It is not very imposing so when I take it out and shoot on the street, I don't feel everyone staring at me (compared with a full-frame DSLR). Right now I only have the 25mm (50mm full-frame equivalent) prime, which is also small and lightweight, and the combination is amazing. The AF speed is almost impossible to believe, and combined with the silent shutter makes for a remarkable street photography machine.The quality of the images is more than I would ever need, and I actually prefer 16 MP to 24 or beyond, since it saves on hard drive space. But definitely my favorite feature is the stabilization. I've done some shots at a full 1 second shutter speed, handheld with no support, and they came out great! Videos are silky smooth without a tripod, which I am excited to use while traveling to capture all sorts of clips no matter where I am. I have also tried shooting up to 1600 ISO and found the noise at that setting to be barely noticeable. I don't think shooting in low light will ever be a problem with this camera.For all the hoopla that you hear about shallow DOF and the micro 4/3 sensor size, I can say that I have found it perfectly fine for my uses. In fact, when I was doing some flower shots, I accidentally missed focus because the DOF was so shallow (at f/1.8). If you are in doubt about the ability of these cameras to blur backgrounds, just look up some sample shots from the pro Olympus zooms (12-40 and 40-150 f/2.8) or the fast primes (45 or 75/1.8). I can't comment on the other major complaint people have (battery life) as I haven't gone on any extended shoots yet, but I plan to keep a spare battery handy at all times anyway.At the end of the day, I realized that for MY particular use cases of street photography, wanting to have the camera with me always, and for traveling all over the world where baggage is sometimes limited, having a camera system where the body AND the lens were small meant a huge deal to me – and that meant micro 4/3. I'm no pro, but I still demand sharp images and the ability to capture high dynamic range, and I have no complaints with the images I am getting out of the Olympus OM-D systems when paired with a high quality lens. I don't feel like I have compromised in any way, especially with all the great features this camera has which are not available on the Nikon/Canons.I can't pretend to know what you are after in a camera, but I can say that you should think carefully about whether you REALLY need the latest full-frame megapixel-chasing pro camera. The difference is not just the $$$ but also the difference between whether you actually want to carry the camera around with you everywhere and use it for what it's meant for – capturing moments that are worth sharing with people.PROS:– Image stabilization is a game changer and changes the day-to-day photographic process. Leave your tripod at home and get whatever shots you want.– Camera body AND lenses are small, lightweight, and physically high quality in all aspects: build quality, aesthetics, optics.– Ergonomics and controls on the camera are so flexible that I can't imagine anyone would be unhappy. With the flick of a finger or press of a button, I have access to any setting I want, no matter how esoteric.– Innovative features make it feel like a 2015 camera: stabilization already mentioned, Live View, Live Comp, Silent Shutter that stops down to 1/16000, super fast continuous shooting, focus peaking, manual focus assist, bright and lag-free EVF, etc. [The 40MP high-res shot mode is pointless for my use cases; I haven't tried it nor do I want to. It sounds from reviews that it is excellent for product photography in studio settings, but for the average enthusiast it won't be useful.]– Lens selection is second to none. There are so many that it's honestly hard to choose your first lens. I'll probably settle in with a trinity of Olympus primes: 12, 25, and 45 – and maybe a cheap tele zoom for those rare long shots. But who knows, there's new ones coming out all the time.CONS– The provided strap and the way of connecting it is not well designed and interferes with one's grip of the camera. I immediately removed it and plan to use a third-party strap system.– I doubt I can push the ISO beyond 3200 with favorable results, but I also can't think of any real world scenario where I would want to.MORAL OF THE STORYDon't fall into the analysis paralysis of tons of camera research, and don't believe what you read online (that includes my own review). Instead, look up real images from normal people like yourself. Then pick a few contenders and RENT them for real-world shooting scenarios. It may cost you a few hundred bucks to rent several cameras, but it will save you thousands in the end.UPDATE (5/31/2015): After shooting with this camera for several months, including several day trips and a week-long trip to South Korea, I can reiterate all of the above. The stabilization system and low-light capabilities of the camera are continually impressing me, and I'm consistently surprised by the tack sharp pro quality images that the camera produces.Having now used the camera for some extended shooting, I can give three substantial updates to the above review.First of all, the major complaint that many people say on reviews is that this camera has poor battery life. They must have been using a different camera because I simply do not run into that problem. I purchased a second battery given all the hoopla, but I've never needed to swap to it (compared to the Nikon D750 where I needed to swap mid-day on one shoot, although granted that was in freezing cold weather conditions). I will say that I am very quick to shut off the camera in between shots, and I also don't tend to take 1000s of photos a day. I usually shoot around 100-200 over the course of a day when I am traveling to a new place, and only charge the camera battery once every other night. I haven't had a battery die on me yet. If you are the type who keeps the camera on for long periods of time or shoots thousands of shots per day, then you may in fact see the battery issues that reviewers complain about. But I can say that for my day-to-day battery usage, I see no problems. Again I will reiterate that you can always throw a spare battery in your pocket, since they are pretty small.Second, I have settled on a strap system which I enjoy quite a bit — the Black Rapid Metro. I was able to walk around long 10-hour days in Korea with the EM5ii and a relatively heavy lens (12-40mm f/2.8) attached, and did not feel much neck or back discomfort at all. I also find the strap is comfortable enough to keep on while on a bus or stopping for lunch, though on a hot day I will definitely remove the strap during those off times just to cool off. The strap provides great mobility and never snags when I bring the camera up to my eye to take a shot. I also have the Black Rapid wrist strap, and since it uses the same connector, I can easily switch between the two as the scenario dictates. I would recommend this system to anyone with a compact mirrorless camera system, and it won't break the bank.Third and finally, I have had the opportunity to use the Olympus Pro 12-40mm f/2.8 zoom lens for a week in Korea. My original fear was that the lens would be too big or heavy. While it is significantly (almost 3x) heavier than my Olympus 25mm f/1.8 prime lens, the weight is not a big deal given the strap system I am using. The size is a bigger concern, as the camera definitely looks more imposing and would stick out a lot during street photography. For that reason I will probably stick to the 25mm/f1.8 for the most sensitive street photo scenarios (and the darkest scenarios where the extra stop of light will matter), but for everything else — including all my travel photography — I will be using the 12-40. The range is just incredibly useful, and as all the reviews will tell you, it is incredibly sharp through the full range. The build quality of the lens, including the focus and zoom rings, are top notch. It truly feels pro, and the photos look accordingly. I personally don't need anything wider than 12mm (24mm full-frame equivalent) for my purposes, and the 40mm is enough reach on the tele end for most of my needs. I will probably keep a cheap tele super zoom in my bag for those 10% of cases where you need to zoom in real close, but I don't expect to swap it in very much. I would not hesitate to recommend this lens to everyone with a Micro 4/3 camera, even those like me who normally prefer primes (Steve Huff says exactly the same, even him being famous for loving primes). My usual caveat is that you should not blindly take my advice, but rent the lens and put it to the test.Also I've added some sample shots that show a few different scenarios — night, travel, street, indoor, museum, flowers.UPDATE (11/13/2015): Nothing much to add, except to say that I still love this camera, and am still impressed by the pictures that come out of it. I added a few new sample shots. It is an absolutely steal with the price drop ($899 now).
What the Olympus E-M5II does for me
After 50 years of photography from amateur to part-time pro, I have come to judge camera gear for what it can do for me. Outdoors, I photograph landscapes, cityscapes, flowers, and birds. At home, in my little indoor studio, I do some fine art studies and small product photography. I also do my own fine art printing up to 16×24″. This year I did the impossible: I gave up my Pentax APS-C system and moved definitively to the micro 4/3. I now work with two E-M10's, one E-M5II and a good selection of Olympus and Panasonic lenses. I find the E-M5II to be an amazing tool for every aspect of my photography.EVF and LCD: coming from film SLR's, I am used to some beautiful pentaprism finders. The E-M5II EVF is very large and clear, it adapts to the brightness of the subject and, with its main camera settings display, it allows me to keep shooting and reset the camera without taking my eye off it especially with dynamic subjects. The LCD is beautiful, sharp and fully articulated. I regularly photograph close to the ground (i.e.: small plants) where this feature is a God-send. Even in the studio this is very handy. The Super Control Panel is visible on both the EVF and LCD and is very functional.Sensor: its IQ can compete with many APS-C camera sensors. Shooting Raw and developing in Camera Raw or (even better) DxO Optics Pro, noise is not an issue up to ISO1600 (my max ISO setting). 16Mp are enough for what I do. Even cropping down to 12Mp, I can upsize my files with Perfect Resize up to 800% without visible loss of quality. This gives me a 96Mp or 8485 x 11313 pixel file that I can print up to 28×37″ at 300dpi. For static subjects and some other creative use, the High Res Shot produces moiré-free files with amazing detail, color fidelity and low noise which could be enlarged even further. I did test this feature and can assure you that it's real and mind-boggling.Image stabilization: it's simply the best on the market. The control is so fine that allows for a 5 f/stops stability gain and for the High Res Shot feature.Exposure: the EM5II has some of the best exposure metering in the business. Unique features include Live Time that allows you to monitor the brightness buildup of dark scenes and stop exposure when you like it, and Live Comp which is ideal for creative night scenes including fireworks, car lights and star trails.Autofocus: the S-AF is very fast and assertive. C-AF and Tracking could be better. I had to learn to manage the latter and help it latch onto the desired subject (difficult to explain here). I photograph mostly shore birds with the Pana 100-300mm zoom and find that personal technique is truly paramount. Some of the best action happens at take off and landing, events that I can predict. Here S-AF works just fine and lets me shoot sequences at 10fps. For total depth of field in macro photography I use the excellent Olympus 60mm macro often with focus stacking. I take multiple frames focusing from the front of the subject to the back and a number of intermediate steps. I import the frames as layers in Photoshop in a single file, apply Auto Align and Auto Blend and Photoshop creates a single frame with all the sharpest parts of the multiple frames (magic).Ergonomics: the camera is a pleasure to handle. It's small and relatively light but, at the same time, built like a small tank. It fits well in my medium-size male hands and the many controls are well placed. Some people complain that longer lenses unbalance the camera but I disagree. With telephoto lenses, I let the camera sit in my left hand at the zoom ring and this makes the whole system even more stable than with smaller lenses.Weather sealing: with all my shooting in heavy weather, so far I have had only one non-weatherized camera failure. Nevertheless, when I take expensive (for me) trips to places that I will see only once in my lifetime, a few hundred dollars more for weatherized equipment is a lot of peace of mind. To achieve effective weatherization, gear must be built with fine materials and tight tolerances. (added on 100715: I took the fisherman's pic at Montauk Point, Long Island, in 50mph wind gusts and a recurrent fine seawater spray. Once back at home, I washed the EM5II and 12-40mm f/2.8 lens with a sponge and that was it).Learning curve: I am an electronic engineer with a ton of photographic experience nevertheless it took me some time to learn this camera and its software (Raw High Res Shots can only be developed in Olympus Viewer 3). You can set the camera to auto and let it roll but people who want to use its advanced features should be aware of its complexity. You do have to read the manual cover to cover and, probably, do some additional research on the web. Then for some time you have to experiment with the camera in real life to get acquainted with its multiple features and controls. I happen to love this learning phase but some people could find it overwhelming. I would strongly recommend using Myset (1 through 4) to record your favorite settings for different shooting situations. This allows you to recover from any accidental camera resetting in a few seconds.Others: the camera grip (sold separately) is a useful accessory. It adds a deeper grip and a second battery, and can take an AC adapter which is great in the studio.Conclusion: I find that for my kind of photography the E-M5II is overall hard to beat. The excellent selection of lenses is another decisive factor to buy into the M43 system. I use the slower but minuscule lenses for maximum portability and the brighter Pro models for max IQ. I am attaching two studio pictures of one of my wife's jewelry creations. The first one is a typical Raw developed in Camera Raw with some sharpening, the second is a High Res Shot straight out of Olympus Viewer 3.020116: Considering the little money that I could get for the Pentax K5 I decided to keep it but since I got the Olympus bodies I have used it very little. In a medium size and very comfortable sling bag I can fit my EM5II and EM10II with short and medium zooms on them and there is still room for additional glass (such as the 60mm macro).
---
View Today's Deal
Portugese. BullGuard Internet Security. 50% Off.Sólida segurança on-line para utilizar internet banking, fazer compras e se socializar com segurança
bullguard.com
VEGAS Creative Software. VEGAS Movie Studio 16 Platinum. Fast, easy movie making. ONLY $79.99.
vegascreativesoftware.com
VEGAS Pro 16 - Professional video editing & disc authoring for $599.
vegascreativesoftware.com
Check Few more Product From Trusted Seller
---
Last update was on: August 7, 2019 5:23 pm
View Product reviews video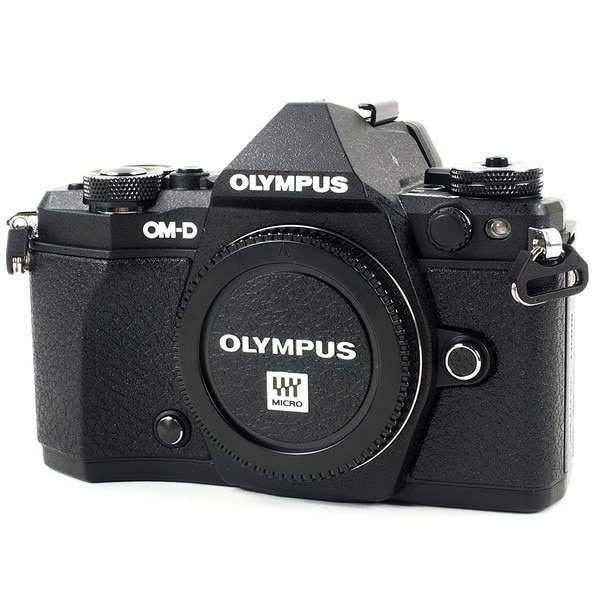 Last update was on: August 10, 2019 3:06 am
Last update was on: August 10, 2019 3:06 am
Last update was on: August 10, 2019 3:06 am
Last update was on: August 10, 2019 3:06 am
Last update was on: August 10, 2019 3:06 am
Last update was on: August 10, 2019 3:06 am