MSI GV62 8RD-200 15.6″ Full HD Performance Gaming Laptop PC i5-8300H, GTX 1050Ti 4G, 8GB RAM, 16GB Intel Optane Memory + 1TB HDD, Win 10 64 bit, Black, Steelseries Red Backlit Keys
The MSI's first-class memory will impress gamers and non-gamers alike.
Features
Display: 15.6″ Full HD EDP IPS-Level | Operating System: Win 10 Multi-language
Processor: New Intel 8th Gen Core i5-8300H 2.3 – 4.0GHz
Graphics: NVIDIA GeForce GTX1050Ti 4G GDDR5
Memory: 8GB DDR4 2400MHz 2 Sockets; Max Memory 32GB | Storage: New Intel Optane 16GB + 1TB (5400RPM)
Special Features: 1 Year Limited warranty (Include 1 Year Global) | Intel Optane Memory (16GB): Launches programs faster, Powers quicker access to files, Loads game levels in an instant.Webcam: HD type (30fps@720p)
Description
MSI 15.6″ Performance Gaming Laptop i5-8300H GTX 1050Ti 4G 8GB 16GB Intel OPTANE MEMORY + 1TB HDD Win 10
---
Great laptop, with just a couple of quirks!
So overall, this is a very solid laptop for the price, it offers a lot of bang for it's buck. If you're looking for a good mid-level laptop for on the go gaming, this is most definitely the choice for you. The laptop doesn't come with a lot of bloatware (actually there is virtually none, which was very refreshing to see), and you get a lot of power from easy overclocking of the CPU. The MSI Dragon Center is great for clocking your CPU speed to exactly what you need it at, so you can go from gaming to relaxing with a quick click of a button. What surprised me the most was how light it is, this laptop is not beefy at all and doesn't feel bulky when sitting on my lap. Having a gaming laptop that I can rest on the couch or even my lap is wonderful. There's only two cons that I have with this, the fact that the out of box partitioning is weird and that this laptop will act very differently when being run off of the battery and not plugged in. Let's start with the partitioning. This laptop splits it's massive HDD into two partitions that are roughly the same size, which means that you'll end up having to split your installed programs across two drives. Really, that's a pain. So you go to change the partition, right? However, what you find is that there is a little "recovery" partition (that's only 20mb, it's not recovering anything) that is sitting right in between the two big partitions, meaning you won't be able to decrease the partition of one and add it to the other. You're going to need to go into the command line and enter in some commands to get rid of that little partition before you can get the massive block of drive space that you really should have. Not a huge issue, just a pain. Okay second thing, when this laptop isn't plugged in, you're going to notice that the CPU is going to decrease it's speed drastically and everything is going to slow down. Not a huge thing, most gaming laptops become different beasts when they are plugged in, it's just something to note that the level of change is drastic here. Overall, great laptop once you get past the two small cons!
BUY. THIS. LAPTOP. NAOOWWW!
I love this laptop! So many functions for gamers. I got the 8th gen i5, but honestly it's still better than the 7th gen i7. I was a bit concerned about the 5400rpm 1TB drive, but the Optane totally takes care of the data transfer lag! Add in a heat flush button, awesome styling, and perfectly placed buttons and this thing rocks. I can play every game I've wanted to and almost all of them on full settings. It's light and durable and has enough inputs to go with anything. Best laptop I've had in a decade!
Does everything I need and then some!
I'll be brief. This is my first Amazon review. I bought this computer primarily for work, because I hate slow machines, and because I also occasionally play games. My 5/6 year old Lenovo Yoga couldn't run Ori and the Blind Forest and I had given up on enjoying any of my games. This laptop runs Ori and Okami and Hollow Knight and Skyrim and the Witcher 3 and pretty much everything I love to play. Now I will say, I came from console so I wasn't chasing 60fps. I am happy playing at 30 or higher. For it's cost I get great performance. If I felt it was important I would have bought the next thing up with a 1060 GTX to get better framerates on newer games (60+ on PUBG and Fortnite). As far as using it for work, it's a blissful dream. It loads fast and launches fast. No more waiting as the computer mentally stalls. At any time I can open it up, jump into my work, and immediately finish what I'm doing and move on. My favorite purchase so far.
Not perfect. Hardware defects for two different laptops.
The first unit I received shortly died after a few hours of usage. The power surge/ac adaptor blew up the capacitor and possibly fried my laptop. CPU and RAM were running low. GPU wasn't drawing a lot of power because I was playing World of Warcraft on the recommended settings. Either I just had bad luck or I was thinking maybe that I drew too much power from all the usb ports to power and connect my Logitech G13, Laptop Cooling Pad, and Logitech PowerPlay Pad with G903 Mouse. Got my replacement recently and I haven't had any major issues so far. I did have to plug my laptop into its AC Adapter to turn it on the first time which was weird because the battery was already at full charge. I'm still worried about the quality of capacitor and conductor inside this thing. I just hope it doesn't go pop and start burning again. Overall, it is a great laptop for the price. I would recommend updating the RAM from 8gb to at least 16gb. The CPU runs super fast and doesn't start utilizing its full potential until you start doing things like installation of applications, but the Memory Usage sits around 40-50% the most of the time. I can notice some slow downs when opening Windows Explorer any some of my apps when I have other programs up. I like the addition of the cooler boost button, but most of the time I don't have to use it because I have a ThermalTake Auto Laptop Cooling Pad that monitors the bottom surface of my laptop. If I don't have my ThermalTake fan on the laptop can get as hot as 93-97 degrees Fahrenheit while sitting idle or playing games. My fan can get it as low as 82-83 degrees, consistently, while idle or gaming. Booting it up from a restart or shutdown is about as fast as an SSD. Trackpad is OK. The SteelSteries Keyboard feels great and looks awesome, but the keyboard surface of the laptop can get warm while sitting idle or gaming even when I have a fan pushing cold air underneath the laptop. There are air intakes/air vents that take in air on the bottom of the laptop. So I suggest getting a mesh aluminum or metal stand/cooling pad with your purchase. The monitor is bright and colorful. I don't see any problems with it. 1920×1080 is fine when gaming. Wireless card is finicky with both units I had. My laptop seems to lose its internet connection at random times. It is a bit frustrating. Some bloatware, but not as bad as it was 10 years ago;. Most of the bloatware seems to be from Microsoft itself after the laptop installs the updates. Uninstall Minecraft, Candy Crush, the preloaded Microsoft games, and the two Norton Internet Security applications then you're fine. Keeping the MSI software is optional, a few of these are useful like BurnRecovery to make a backup of your version of Windows just in case anything happens. I'll update and give more stars after I've had this laptop for a month without any issues. Update(09/02/2018): After using this laptop for for almost a week now the headphone 3.5mm jack is now only outputting audio to the left side of my headphones only. I checked the balance settings for both sides on the windows volume mixer menu and they're both set to default. I used three different headphones and I still had the same issue. I updated the RealTek Audio drivers and tested it using Razer Surround's audio drivers; It still did not fix it. So now this leads me to believe it is a hardware issue. I'm taking one star off because every it is very frustrating to spend my time to install and update everything on this laptop to only have a hardware component fail shortly after. I'm returning this and purchasing something else from a different manufacturer.
this thing runs super smooth. This is definitely a great budget gaming …
I gotta tell you, i had my doubts on this computer going into it but i have never been more wrong. The computer is lightning fast with the 8th gen 15 (runs faster that a 7th gen i7) and after getting all the updated completed, this thing runs super smooth. This is definitely a great budget gaming laptop and amazing workstation laptop for those of you that want the best of both worlds. Strongly recommend the 8th gen i5 version of this computer! It looks super nice too!
---
View Today's Deal
Check Few more Product From Trusted Seller
---
View Product reviews video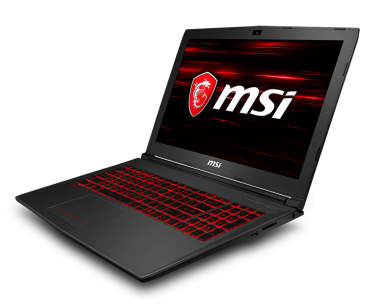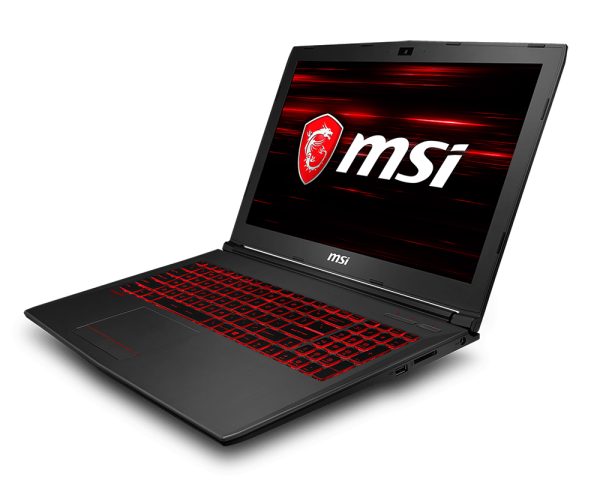 Last update was on: July 28, 2020 8:04 pm
Last update was on: July 28, 2020 8:04 pm Last update was on: July 28, 2020 8:04 pm
Last update was on: July 28, 2020 8:04 pm Last update was on: July 28, 2020 8:04 pm
Last update was on: July 28, 2020 8:04 pm