MSI GL62M 7REX-1896US 15.6″ Full HD Gaming Laptop Computer Quad Core i7-7700HQ, GeForce GTX 1050Ti 4G Graphics, 8GB DRAM, 128GB SSD + 1TB Hard Drive, Steelseries Red Backlit Keyboard
While this laptop has ample features and a slim design, it's a bit lacking in performance compared to competitors in its class.
Features
Display: 15.6″ Full HD eDP 1920×1080 | Operating System: Windows 10 . Gb LAN
Processor: Core i7-7700HQ (2.8 – 3.8 GHz). Visualize key system information so that its clear at a glance.Mini mode display system information on a small size window
Graphics Card: NVIDIA GeForce GTX 1050Ti 4G GDDR5.AC Adapter:150 W adapter
RAM: 8GB (8G*1) DDR4 2400MHz | Hard Drive: 128GB M.2 SATA + 1TB (5400RPM)
Special features: Thin and Light Chassis | Steel Series Red Backlight with Anti-Ghost key + silver lining | Nahimic 2 Surround Sound System
Description
MSI GL62M 7REX-1896US 15.6″ IPS Level Thin and Light Gaming Laptop i7-7700HQ GTX 1050Ti 4G 8GB 128GB SSD + 1TB, Black
---
MSI GL62M 7REX-1896US
It's been about two months since I've had this laptop and I feel like I've had enough time learning and reviewing it so heres my review: Pros: – i7-7700 HQ Quadcore CPU up to 3.8ghz – Nvidia 1050ti with 4GB DDR5 – Both an SSD and HDD (Although you can always add these yourselves, it was nice to have come with both) – Cooling system is one of the best Ive seen so far (Includes an Ultra-Boost button to give you extra cooling, but never needed to use it.) – Fan disperses air away from the back screen of the laptop, rather than the side of the keyboard. (I prefer this design better) – Red Backlit keyboard (Color cant be changed, but I wasnt specifically looking for a flashy laptop so this is just a plus) – Overall Matte Black texture around the laptop with pleasing MSI dragon logo on the back screen. – AntiGlare Screen – Num. Pad keyboard – Comes with 1 year manufacturer warranty(US) (You'll have to activate it online yourself.) Cons: – Although aesthetically pleasing, the Matte Black Plastic Finish is a FINGERPRINT/OIL magnet and takes more than just a dry cloth to remove – 8GB RAM (I intend to add on another 8GB stick in the nearby future) – Battery life is ridiculous when playing games – Fans are REALLY loud when playing games (Not much of a problem if you wear headphones, and is expected as it does a splendid job keeping the laptop cool) – Speakers are subpar (Again, not much of a problem if you wear headphones) Overall, I was in the market specifically for a laptop that had a good CPU/GPU, and both an SSD and HDD. I stumbled upon many competitor laptops along the same price range however, some were missing an SSD or HDD, or had the regular 1050 GPU which comes with only half (2GB) of dedicated memory of what the Ti model has (4GB). If I had purchased those laptops instead, and added on a separate SSD OR HDD, the total cost spent would be above $1000. The laptop is surprisingly light for a gaming laptop, and comes in a sleek yet aggressive theme, which wasn't what I was in the market for but is a plus to me. Most people who game on laptops would know that you get better frames while plugged in to the charger (This is due to bottlenecking of either the CPU or GPU demanding more power, yet the battery cannot provide that power alone), so the low gaming battery life is not much of a problem considering you should be plugged in to get the best performance, and the battery life outside of gaming is average (4-6 hours) depending on what work you'll be doing. Ultimately, the laptop met more than my needs and was in my price range ($899, $960~ after taxes), and I expect to be using it throughout and well after the years of college.
Great laptop. I played overwatch a lot on console …
Great laptop. I played overwatch a lot on console and wanted to switch to pc. I was worried about frame rate drops and ugly graphics. But im running overwatch on Ultra settings and frames never dropping below 70 runs smooth as silk. Very happy!
Not a 120Hz Screen
After testing it seems the display is actually 60Hz. There is no way to make it 120Hz. Pictures attached show the system is 60Hz. Updated all drivers and Windows Updates. Tried to force 120Hz and system will not let you. Very disappointed in MSI and this false advertising. Just like the other reviewer, the tag on the machine says Leopard 8RF (box says Leopard-8RF 209 (US)). Spend $100 more and get the Asus with a 144Hz screen and faster DDR4. Update: Cannot set to 120Hz in-game. MSI needs to update the listing or fix these before sending them out. Update #2: Attached picture of email from MSI. When I called them they told me my serial number verifies that I should have a 120Hz screen. Now they are saying it doesn't. MSI is knowingly misleading people.
Disappointing end result
After 3 days of having it, I am sending it back. This is due to Dragon Center not working at all after four different techs from MSI talking me through troubleshooting, as well as Microsoft remoting in. Dragon center/ all other apps I tried that come stock with the laptop for performance worked fine, until all windows updates occurred and were successful. According to all four MSI techs, they had not heard of any conflictions with Microsoft's new updates and Dragon Center. Without Dragon Center, according to tech support with this specific laptop you are handicapped to not being able to change performance settings, as well as the keyboard and a few other features. I tried uninstalling/ reinstalling, along with SCM and updated latest software, even flashed firmware. In the end it had to be reset to factory default. There was almost nothing else on it aside from a couple games and photo editing software. It also should be noted that the Nvidia experience app along with the Intel UHD graphics were deleted after windows updates. They were however able to be re installed and functioned properly. Pros: (from very short limited experience until factory default and returning) -Runs smooth -Fast boot time -Nice graphics card -Quality build and keyboard -In my opinion a decent size and weight for the hardware you get and price you put out -MSI tech support honestly wasn't bad, wait times weren't long, as well they did not seem to be quick to try to get rid of me and were more willing to actually want to get the problem solved and offer alternative solutions in the end. Cons -Performance abilities dependent on one app- (According to tech support for this model) -60hz screen -Only 256 SSD -Software conflictions with this particular model and windows updates End notes I would like to say for my first MSI laptop, the build and features I was impressed with, but the end result for a 1700 dollar machine I think has some things to be desired. I think that possibly I had a fluke experience, but we will see with the alternative laptop by MSI I decided on going with. I was also not too awful disappointed in their tech support. Lastly, it should also be said that along with some other reviewers I've seen with their laptops, I also had the experience of "registering" my laptop, but it not actually registering. When I called MSI one of the four times i talked to them, they stated they had my email info in for the register, but that was it. Nothing else apperently went through. I also was notified multiple times on the computer that I needed to register when I already did. And even after checking to not remind me again it still did so. Sorry for the long review, but if you made it this far maybe all this will help you decide.
---
View Today's Deal
Check Few more Product From Trusted Seller
---
View Product reviews video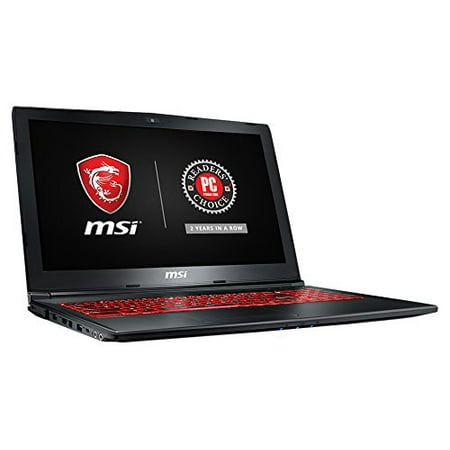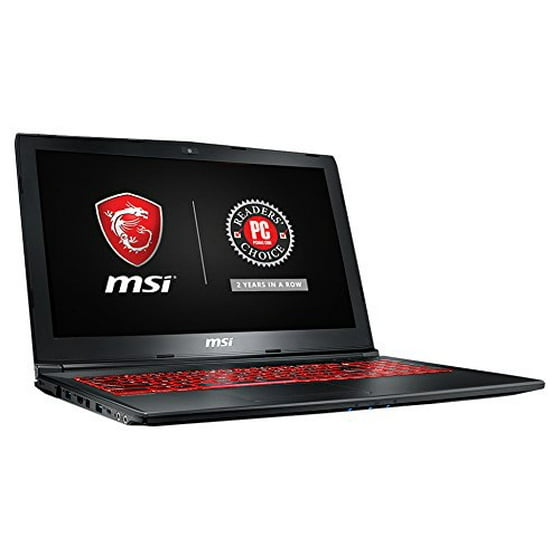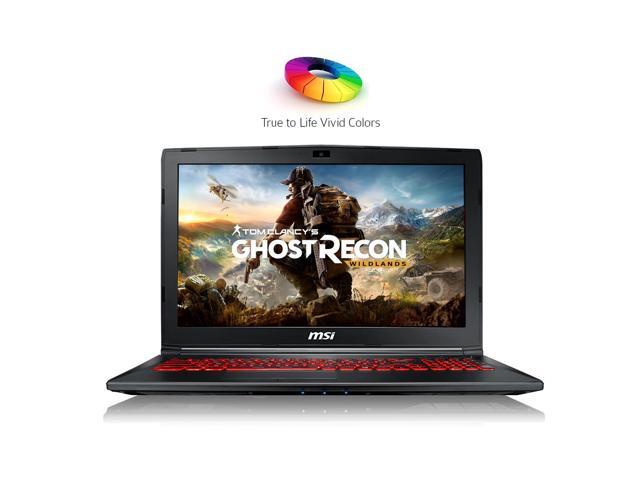 Last update was on: August 13, 2020 3:06 pm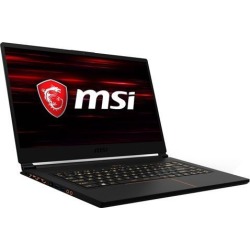 Last update was on: August 13, 2020 3:06 pm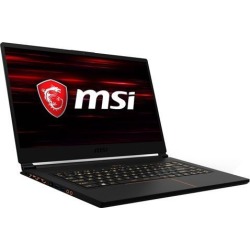 Last update was on: August 13, 2020 3:06 pm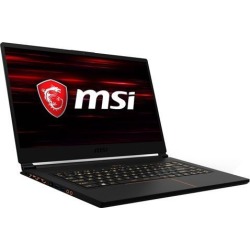 Last update was on: August 13, 2020 3:06 pm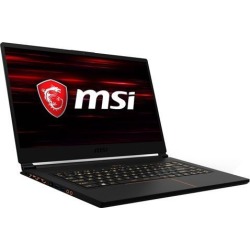 Last update was on: August 13, 2020 3:06 pm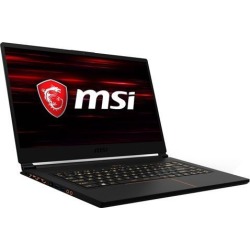 Last update was on: August 13, 2020 3:06 pm