Motorola Moto 360 – Stone Grey Leather Smart Watch
Very reasonable price considering you are getting what is arguably the best Android smartwatch on the market right now.
Features
Quality craftsmanship – Finely crafted with stainless steel, genuine Horween leather and scratch-resistant glass.
Timely updates at a glance – Get both the time, and what that moment means to you
Responds to your Voice – Just speak to get the info you need
Tracks Health and Fitness – Moto Body tracks your steps, distance and calories burned along with your heart rate
Works with your AndroidTM phone – Pair with any smartphone running Android 4.3 or higher
Description
Moto 360 is a modern timepiece powered by Android Wear. Comfortable, familiar, and crafted with the finest materials, Moto 360 keeps you up to date without taking you away from the moment. Glance at your wrist to see updates or just speak to get the info you need. Because it's time a watch told you more than just the time. What's Included:
---
awesome watch, buy a different strap
I've had this watch for a little over a month now, and let me say this thing is awesome. Android Wear allows me to easily view my notifications and respond to texts without having to pull my phone out, and when its raining, thats a very nifty thing. setting reminders is super quick and simple, as well as setting things like timers and alarms. The battery gets me all the way through the day (I haven't tried the ambient settings as the "lift to turn on" works just fine for me), and I can charge it while i'm in the shower before I go to bed so I can use it with Sleep as Android to track my sleeping habits. the cradle charges the watch really quickly too which is very nice. i've more than once accidentally scraped the glass on something, but have yet to have any scratches on any part of the watch. the screen has a great set of brightness levels and is still mostly readable in direct sun, although not as easy as traditional watches the only con here I have, would be the leather strap. I love the grey color, and it feels pretty great, but if I sweat or get it wet it tends to leave a slight discoloring on my wrist which washes away with a good scrubbing. also, the leather strap soaks up sweat and smells pretty nasty. I would certainly suggest buying a metal watch strap from your local jeweler or online. Because they made it use the standard watch strap size so its easy to find an alternative, i'm not dropping a star for this very minuscule issue
Experience to share considering buying now or waiting for 2nd gen
For those considering between buying now or wait for the 2nd gen, here's my experience. I just bought this a little more than a week ago after struggling through whether the 2nd gen would be worth waiting for. I have to say that I'm very pleased with what I'm using now. The metal band certainly gives it a bit more luxury feel to replace a traditional watch. What I like about the watch is that with editor apps, you can easily customize the face by editing the dates, hour hand styles, etc. so you don't get bored of it. It does what it's meant for — show notifications from phone and tells time. In dark places or at night, you would still be able to see the time whereas a traditional watch cannot be used. To address some negatives others have addressed: Cut off screen at bottom: The black cut of line or the light sensor at the bottom of the screen did not stand out to me. Since this is not a computer or tablet screen, it is hardly you will be staring at the screen constantly for it to be bothersome. Nevertheless I can see why some people would be bothered by it. Battery: When I read the reviews I was concerned about the battery not lasting through the day. I've been using it for a little of a week now and I think the battery works just fine. I think that those complaining have been using the watch way too often. I downloaded an app to track battery status throughout the day with different usage patterns. What I found is that if you leave it without using it at all, it can last about 2 days (haven't let it run dry yet but definitely way more than a day). With occasional notifications and glance at time (maybe 1 per hour or so) it can definitely last a day. When you start checking heart rate or playing around with settings constantly, that's when the battery drains. The difference is about 4 times when I checked, with 2% drain/ hour for idle and 8% drain/hour when constantly changing settings or asking google to do actions. Functions: I think the watch functions just as it is intended to. Some people may have expected too much from a gadget this small. I think it is great for checking time, receiving notifications, asking google for quick traffic questions/weather. That's it. If you start thinking of it as a mini phone or mini tablet, then you will be disappointed. That's why I opted for this version instead of waiting for the 2nd ten. The 2nd gen might be getting a WiFi capability, but I really don't think people would be spending a lot of time using it. That's the job of a phone or tablet. These are all the issues I can think of right now. It is hard to recommend or not recommend since people have different preferences. My experience is that it is a great electronic watch that can provide a lot of functions a traditional watch can't. Since the price is so low now, I think it is a great buy to get into the smart watch territory. If you're looking for another gadget that you can swipe a lot with your fingers like a phone or tablet, then this is not for you. Otherwise, I've put down the Tag I've been using for a while now and slapping this on my wrist for now.
Loving the Moto 360, but has some minor flaws; Version 2 could be perfect!
I've been very reluctant to get into the smart watch game, and it took me a lot of waiting, researching, and a pretty decent sale before I decided to pull the trigger on the Moto 360. So far though, I'm very impressed with this watch, and the Android Wear platform, considering how relatively young the smart watch scene is. What sold me on this watch was the round face (I think the square faced smart watches look like 25 cent cracker jack prizes), metal band, water resistance, and customizable faces. I'm often asked by curious people if anyone really "needs" a smart watch. At this point, I can comfortably say "no". However, certain features absolutely become quite nice and easy to get used to, to the point where going back to a standard watch may leave you slightly disappointed. Specifically I'm thinking of notifications and activity tracking. My phone is usually on low or vibrate in some baggy pockets, so I often miss notifications/texts until I pick up my phone and manually look at it. Now, I never miss them because I feel a quite, faint, yet unmistakeable vibration on my wrist that lets me know I have a notification. From there I can either look, or choose to ignore it for now and take a mental note to look at it when I have a minute. And it's not just texts, it's all apps and emails. It's also very nice to be able to see who just emailed me, and if necessary, read the entire email text on my wrist, or just the first sentence or so and read the rest on my phone later. The activity tracking is admittedly not that necessary, but still very nice because it's significantly easier to use the built-in heart monitor on the Moto 360 than the one on my Galaxy S5. It's also very nice to have the pedometer feature because I used to use a clip-on one on my waist, which occasionally would get in the way, fall off, or I'd forget about it and accidentally destroy it through a washing machine cycle. Having these activity features built into my watch instead of all in separate clunky devices is a huge win. It's also pretty cool that when viewing notifications on my watch, I can tell it to open the relevant app on my phone with one touch and save a little bit of time manually opening it. Cosmetically, the unnecessary but extremely cool (and a main selling point to me) feature is the customizable faces. There are a handful of options built-in, but I only used each of those for an hour or so. Where you really want to go are the community-designed watch faces, of which there are hundreds. Some are downright awful, but there are many very impressive designs. They span from simple (basic digital or analog style), to impersonating real-world high-end designs (Rolex, Breitling, Invicta, etc), to car themed (Ferrari, Chevrolet, Aston Martin, etc), to game and movie themed (James Bond/GoldenEye, Zelda, Star Wars, Tron, Halo), to confusing yet awesome (very cryptic designs that take some time to figure out how to decipher). Basically, there is really a watch design for everyone out there. You can even design your own if you have the patience. You may need to download separate apps (some free, some not) to transfer over your custom watch faces. Customization is a huge plus here as well. Not just the customizable watch faces (which are incredibly awesome), but the fact that Motorola offers several variations of face and band colors and designs. Black, silver, champagne, gray, metal, leather, etc. Mixing and matching the physical design choices give you quite an array of choices. I settled on the black face and black metal band personally (I like not needing to worry about getting a leather band wet), but the other colors looked just as cool. I also have grown to love the nightstand watch this turns into when charging at night. It is very small and dim, so it doesn't hurt my eyes to look at in the dark, nor is it just generally annoying to have in the room. It also tells you the charging % too, which is nice, and charges surprisingly fast as well. While I would love a non-wired charging option too, such as a micro USB port, I've lived without it fine so far. Battery life isn't as limiting as I was worried about based on other reviews. My first day of using it, from about 7:30am to 8pm, I had 60% left on my watch battery with no charging in between. This was with very moderate use though, such as checking the time every half hour or so, and checking a handful of notifications throughout the day. You will absolutely need to plan on charging it nightly, but I doubt I will ever need to charge it mid-day to avoid an early battery death. However, this was with ambient mode off. I did try one day with ambient mode on (which leaves the face on very low brightness all day), and I had 20% battery left at the end of the day. So I could see ambient mode being problematic depending on how long your days are and how much you use the watch. I didn't want battery life to be a concern so I turned ambient mode off the next day. But improved battery life that easily allows for ambient mode would be a great upgrade for the next Moto 360 iteration. Initial setup was pretty easy. You just need to connect it to your phone's Bluetooth, install some firmware updates (which did take several minutes), and that was pretty much it. Needing constant Bluetooth connection with my phone was a little bit of a change for me. I usually keep Bluetooth off except when playing music to keep my phone's battery life better. So now that I need it on 24/7, my phone's battery life has gone down slightly, but not in a deal-breaking way. I also have to remember to keep my phone and watch within about 30 feet of each other to keep my watch 'on the grid'. I did need to resize it up one segment from its initial size (even with a below average wrist size), and resizing expensive watches has always given me anxiety. But I got through it with a five dollar watch resizer from amazon in under ten minutes with no issues. So why the 4-star rating? The one and only thing that really bugs me is the so-called "flat tire" design, referring to the black strip at the bottom of the watch face. It ruins a lot of potentially good custom watch face designs and is generally just hard to look past if you have any OCD tendencies. I believe they'll find a way to fix this design problem in the next version, and then this will really be perfect. However, I did find a way to almost forget about this problem by only using custom faces that lend themselves well to the black bottom. My current "Star Wars" face is mostly black so I hardly notice the black strip anymore. There are also other clever designs that use the black strip as scenery, a horizon, a cityscape, and so forth, to where it actually even looks intentional. So my bottom line on this, is if you can get it at a pretty good discount and look past the flat tire design, it's a very capable watch that I have really grown to love. However, from what I understand, there is a version 2 around the corner, so if you can wait (and are willing to pay more), it may be better just hold out for that one. *Summary* Pros: [+] Love the round face, an absolute must for me [+] Customizable faces are a lot of fun and give everyone an opportunity to find the perfect theme for them [+] Plenty of face & band colors, in both metal and leather [+] Water resistant, so I don't need to stress about being around water [+] Vibration is subtle, quiet, yet effective [+] Instant notifications that I never miss, unlike with my phone [+] Enough battery life to get me through the day easily with ambient mode off [+] Included wireless charger is high quality and charges very fast [+] Really liking the small, dim, bed-side clock the watch turns into when charging wirelessly at night [+] Metal band looks nice and wasn't too difficult to resize [+] Release clip on metal band keeps watch secured very well and makes it easy to release and remove [+] While some people say the face is too big, I think the size is perfect how it is. I hear the next one may be smaller, which would be disappointing to me. I really hope they keep a larger size option still available. Cons: [-] Obviously, pricier than nearly every other watch out there [-] Black strip ("flat tire") at bottom gets in the way of many otherwise awesome watch faces [-] Improved battery life would still be great to make ambient mode more feasible
---
View Today's Deal
Check Few more Product From Trusted Seller
---
View Product reviews video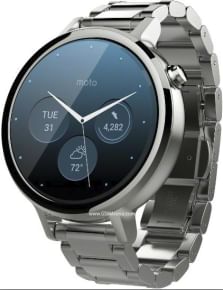 Last update was on: August 13, 2020 5:02 am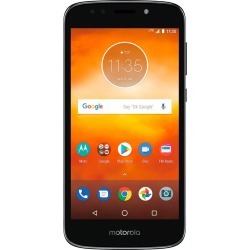 Last update was on: August 13, 2020 5:02 am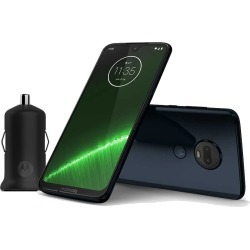 Last update was on: August 13, 2020 5:02 am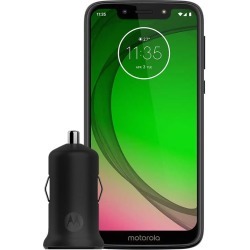 Last update was on: August 13, 2020 5:02 am