Microsoft Surface Pro (5th Gen) (Intel Core i5, 4GB RAM, 128GB)
This tablet is perfect for travel with its size and weight and has options that an iPad doesn't have – but is on the pricey side.
Features
Processor: Intel Core i5 Processor.
Memory: 4GB RAM.
Storage Capacity: 128GB SSD.
Display: 12.3-inch PixelSense Screen.
Operating System: Windows 10 Pro.
Description
Meet the new Surface Pro: Ultra-light and versatile. Laptop Mode: Transform Surface Pro into Laptop Mode by opening the built-in Kickstand and adding our new Surface Pro Signature Type Cover, featuring luxurious Alcantara material and an exceptionally responsive, full keyboard experience. Signature Type Covers sold separately. Studio Mode: Lower the Kickstand — now featuring a deeper, next-generation hinge — to place Surface Pro in Studio Mode for the perfect writing and drawing angle with the new Surface Pen. Surface Pen sold separately. Tablet Mode: Close the Kickstand, and remove or fold Surface Pro Signature Type Cover back for a powerful, stand-alone Intel tablet. Hassle-free connectivity: Stay online wherever you are with Surface Pro, now available with LTE Advanced. Simply buy, activate, and insert a removable SIM card from your mobile provider or a Microsoft Store. You can also buy data from select carriers for the embedded SIM. Uncompromising mobility: Create, study, work, and play virtually anywhere. Better than ever, ultra-light Surface Pro gives you total mobile productivity, all-day battery life, plus a softer, ultra-portable design with rounded edges. The ultimate in mobile productivity: Take a closer look at how the ultra-light Surface Pro is the ultimate laptop for running powerful apps in Office, inking in Windows and more, all while on the go. A vibrant display that inspires creativity: Watch your ideas come to life in brilliant color and razor-sharp resolution on the 12.3" PixelSense Display with a stunning screen that responds to the new Surface Pen and touch. Includes: Microsoft Surface Pro; Power Supply; Documentation. Additional accessories sold separately (Surface Arc Mouse, Surface Pro Signature Type Cover, and Surface Pen).
---
Review of Core i5, Version
I first have to say that I did not purchase my Surface Pro through Amazon. However, Amazon is pretty much the most popular place to read reviews before purchasing items. So I'm posting my review here, in hopes it helps others make their decision. First the obvious. The device looks and feels like a premium item. The vent slots around the top edge are even less visible than on the previous model (Surface pro 4). Even though the edges are slightly rounder on the new version, I would not have noticed unless told about it. My core i5 model is fan-less, meaning COMPLETELY silent. You will not hear a peep out of this device. Definitely an improvement from the previous generation. I'm pleasantly surprised at how cool to the touch the device stays, even after hours of uninterrupted use. Definitely on par, or better than my ipad slim. I bought mine during my lunch hour from work. I came back to the office, plugged it in and ran through initial set up. The device was at about 40% charge when I pulled it out of the box. I then charged it to 100%, and proceeded to time the beginning, and end time for every use session. This way I could accurately measure the real world battery life with normal use. I used it for a total of 5 sessions in the first 24 hours, and got 6 1/2 hours of actual use time. In that time, I read and replied to e-mails, downloaded and set up all office 365 applications, played around in Onenote, then sketched with the pen for about an hour, watched a couple of hours of youtube videos, imported and tweaked some spreadsheets in Excel, used the pen to work out lots of math problems and used it to make several Amazon purchases. Then, when the device was down to about 3% battery, I charged it again for the second time. This time I turned off the keyboard's back light, because I'm a touch typist, and rarely look at my keyboard even when in almost complete dark. I then clicked on the battery icon, and changed the device settings to "Recommended". To my surprise, the device only marginally dimmed the screen brightness, but the result was that on my second charge, I got abut 8 1/2 hours of use. I could even go lower on the settings to "Best Battery Life", and it would probably push it to about 10 hours of use. I just choose NOT to do that, because then my display would be too dark to be enjoyable. The device keeps its charge intact when turned off, and inside my messenger bag for several hours every day. After the 3rd full charge, I am getting consistently, between 6.5 to 8.5 hours, depending on what software I'm running. I suspect that those manipulating large 3D creations in zbrush, or modo, will definitely see less battery hours than I. The kick stand is slightly less rigid than on the surface pro 4, but I see no wobble or any reason to feel insecure about it. The only reason I took 1 star from this review, is that after one week of use, now I have spotted a small point (The size of half a drop of water) on the screen, where I can see some faint back light bleed when on a completely black screen. Again, I can ONLY see it during the all black boot up screen, or if I REALLY look for it while watching movies with dark backgrounds, while on a room with all lights turned off. I cannot see this spot on any other circumstance. It is so faint, that I can't see it, even if I look for it during normal use. I'm a hard nitpicker, and probably would have thought about exchanging my unit, if I had noticed this the first day. But now that all my accounts are synched, I've downloaded all my applications and installed all my personal files on here… the hassle is not worth it. So, PLEASE check your screen as SOON as you boot it up for the first time, and you should be golden. To end on a happy note, I have to say that for a few days, I really contemplated getting the new Ipad pro instead of the surface pro. If you are a digital artist who ONLY wants a portable digital sketchbook, and you do NOT require the device for any serious work… then the ipad pro is probably the best option for you. Simply because the ipad pencil has a lower initial activation force for the pen. This makes it feel more natural when drawing. However, writing on either device feels quite similar. After a few days of comparisons, I had to move up to the Macbook pro as an alternative, because the ipad pro just didn't measure up to my personal and professional needs. But then I realized that the new Macbooks have NO legacy USB 3.0 ports, no Micro SD card slot, and only 2 USB C type ports. Welcome to dongles galore! I need my device to be as portable as possible. Having to carry around several adapter cables and dongles would really put a strain on my already cluttered bag. Not to mention that I would only be able to afford the 128GB model, which I know for sure is not enough for my needs. The 256GB on my surface pro, coupled with the ability to keep a 128gb SD cart permanently inserted in it for extra space, was just too good to pass up. Then I realized I would also lose the touch screen, and digital pen capabilities if I went with the Macbook pro. Next, the software compatibility issues between the MAC OS and some of the learning software that I use, meant that I would still have to install Windows on a partition of my Macbook pro. Then I would have to start dealing with itunes for my videos and audio files. No. Just NO. Too many negatives crept in, to the point where I felt that the Surface Pro was really tailor made for people like myself. In my case, I wanted a portable device that I could use not just for fun. But that I could use to take notes and draw graphs and images during lectures; use in work meetings as a digital white board while hooked to a projector; work out math/physics problems without having to waste paper; use to manipulate CAD or Photoshop images while on the go; compile and share PDFs or any other format work/school related documents, while having the ability to mark them up, highlight and share them easily; use for coding/programming; and that as an added bonus, could be used as a fun machine for watching movies and drawing/painting on the go. If you want a thin, sleek device that can REALLY replace your laptop, then the Surface Pro is the definite winner. In short, if you want an ultra portable device optimized for content creation, get the Surface Pro. If you want a portable device optimized for content consumption, then get the Ipad Pro. I have owned multiple phones, laptops, game consoles, portable game devices, both work and gaming computers etc… I'm so happy with this device, that this is the first time I have felt compelled to write a review for an electronic device ever. Good luck with your search.
I am extremely happy with it. You won't regret it if you get one.
I purchased the Surface Pro i5 8GB RAM. The unit is taking the place of both a HP ultrabook and an IPad. The ultrabook is still a good laptop and performs well, however this Surface Pro has exceeded all of my expectations. It has been a great purchase and I love working on it on a daily basis. I bought a keyboard for it as well, which has made it a true pleasure to use. It easily runs circles around both my ultrabook (which I love) and the IPad. The Surface Pro is built very well, from both the perspective of actual construction and initial durability, as well as design. The speakers being front facing work very well, better than any laptop or tablet I have listened to. The screen itself is beautiful with excellent clarity and detail, with the speed behind its supporting hardware to display anything I have thrown at it. Touch-screen action, speed and response are excellent. Saying the processor is very good is an understatement. Fan-less and very fast; it handles video compression, editing, and encoding better than any I have used, especially considering the small form factor. Simpler editing and any other daily computer use tasks aren't even really worth mentioning because it easily does those concurrently as the heavy tasks. Absolutely wonderful. Battery life has been exceptional. Coming from an ultrabook which has good battery life, the Surface Pro has been amazing. I am on it all day and it has no problem running on and on. The Surface Pro is on the expensive side, however, I can say that in comparison with any other tablet or laptop on the market, this is by far the superior product, in nearly all aspects. Years ahead in development, hardware, and support. It is truly a pleasure to use. I suppose what tops it all off is its extremely small and portable size. Keep in mind that this isn't just a tablet, like "competitor products". This is an actual, fully capable computer, which can be easily thrown in a backpack or simply carried. It really has no competition because it outperforms everything else. I know I will love this Surface Pro for years to come. Some people may say that it doesn't have USB Type-C. True, but do I really want to go out and re-purchase all the things I have, just so they can be USB-C based hardware? No; not only would this be expensive for little to no realistic gain, but all of the things I have already work well and I plan on getting use out of my purchases. Plus, most hardware doesn't support USB-C yet anyway; it hasn't been made yet. Lastly, from what I understand, Microsoft plans on selling a Surface Connect-Type C converter just in case you need it, which will support both full data and full Type-C power. Both points of full data and power being important, as many current Type-C ports and hardware are not actually fully capable. After having the Surface Pro a few weeks, I am extremely happy with it. You won't regret it if you get one.
SCREEN FLICKER ISSUES
I bought this to replace my Surface Pro 4, which had a screen flickering issue that developed after about 1 year of use. This is a well known issue and many angry customers have voiced their experiences online (search "Flickergate"). So, after about 2 months of light use of my new Surface Pro, the same problem is happening again. The screen flickering issue has not been fixed in the new model.
Surprisingly good
Over the years I have bought many ultra books, tablets, laptops etc. and always had an element of disappointment. This is the first tablet/ laptop I have bought that has exceeded my expectations. When detached from the keyboard it really is a fine tablet and when attached to the keyboard is a good laptop for travel or occasional use in the home. I would not go as far as saying that it replaces my desktop (2 Hi Res screens etc.) but it comes closer than anything I have had before. Very fast, light and easy to transport with good battery life.
---
View Today's Deal
Check Few more Product From Trusted Seller
---
View Product reviews video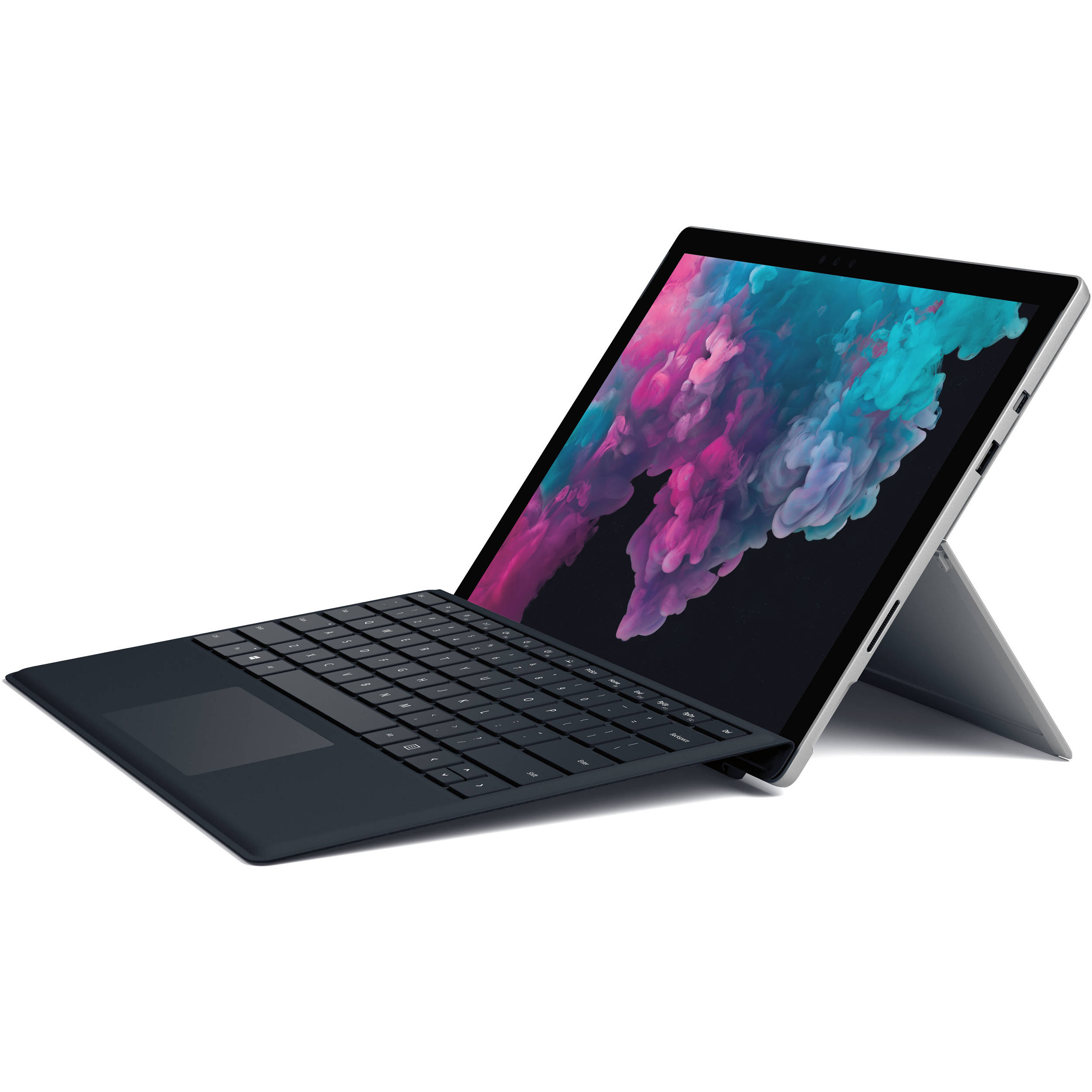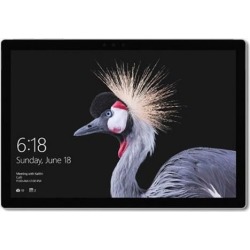 Last update was on: July 19, 2021 7:03 pm
Last update was on: July 19, 2021 7:03 pm Last update was on: July 19, 2021 7:03 pm