Microsoft Surface Laptop (1st Gen) (Intel Core i5, 8GB RAM, 256GB) – Platinum
This laptop doesn't have the most powerful parts, but it's great for basic tasks.
Features
Microsoft Surface Laptop features a 7th generation Intel Core i5 processor, 256 GB of storage, 8 GB RAM, and up to 14.5 hours of video playback
Backed by the best of Microsoft, including Windows and Office
Four tone-on-tone color combinations. Exterior has aluminum casing
Natural typing and trackpad experience, Ultra-thin and light; luxurious Alcantara fabric-covered keyboard
Luxurious Alcantara fabric-covered keyboard. 3.5 mm headset jack
Description
Go beyond the traditional laptop with Surface Laptop. Backed by the best of Microsoft, including Windows and Office. Enjoy a natural typing experience enhanced by our Signature Alcantara fabric-covered keyboard. Thin, light, and powerful, it fits easily in your bag. Surface Laptop is designed for Windows 10 S – streamlined for security and superior performance. By exclusively using Microsoft-verified apps from the Windows Store, Windows 10 S keeps you running fast and secure day in and day out. Plus, enjoy the speed and convenience of the cloud. You can also switch to Windows 10 Pro easily and at no cost any time through the Windows Store. Switching to Pro is one-way. If you make the switch, you won't be able to go back to Windows 10 S.
---
There's no other Windows or Apple laptop I'd rather have right now
I've been looking for a replacement for my 5-year-old MacBook Air and I think I may have finally found it in the Surface Laptop by Microsoft. There are some things I wish Microsoft had done differently, but for the most part, the Surface Laptop might just be the Windows version of the what the Air was for years: a reference laptop for the masses. PROS: – Clear, high resolution touchscreen – 3:2 aspect ratio great for documents and web browsing – Best laptop keyboard I've used yet – Precision touchpad is the best I've used on a Windows laptop – Solid build quality – Alcantara fabric looks and feels great – Great color options (but where's charcoal or black?) – Long battery life – Good performance for productivity and everyday tasks – Less than 2.8 pounds CONS: – Small selection of ports – Slow SSD in 256GB models – Windows 10 S is not the Windows you want – A little pricey I've been a Windows user for years and almost always built my own PCs. When it came to laptops, I primarily stuck with Dell systems. Five years ago, I decided I wanted something that was actually a little bit sexy and something that allowed me to use it as a tool to make me better, rather than me always trying to make the tool work better. That ended up being the MacBook Air. Three years in, I was sold on OS X and wanted a MacBook Pro. I waited patiently for the MBP to get updated, only to be let down by the keyboard and the gimmicky Touch Bar. I'd already convinced myself that I only wanted an Apple laptop, but their entire lineup is kind of crap now. I took a very close look at the usual Windows alternatives, like the Yoga 910, XPS 13, and Spectre x360. For one reason or another, none of them really excited me. I already had a Yoga 2 Pro and a Dell Latitude for work, so I was looking for something to wow me. Then a few days ago, the reviews for the Surface Laptop finally started to trickle out from outlets like the Verge, Laptop Magazine, and Engadget. To say that the reviews were glowing would be an understatement. I decided to go ahead and pre-order it from the Microsoft Store online. Unfortunately, there wasn't an estimated arrival time, so I had no idea if I was going to get it next week or next month. I ended up finding one at a brick and mortar store with the big yellow sign. It didn't take me long to figure out that this one was going to be a keeper. DESIGN & PORTS I've always liked the design cues of the Surface portables. The big difference with the Surface Laptop is obviously the Alcantara fabric used on the keyboard deck. It looks great and feels even better. From the photos, it looks like the weave of the fabric is rather large, but that's not the case at all. My hands get pretty dry from washing them frequently and I was afraid that my skin would snag on the fabric, but the weave is super tight and feels very soft to the touch. The aluminum on a MacBook Air is smooth, but almost always cold. The Alcantara is smooth and, uh, not cold. I'm not saying it's warm, just very comfortable. Now that I know what it feels like, I want it on all my keyboards. There's some question on durability and whether it will get grimy over time. To me, it looks pretty easy to wipe down and there's a special coating on it to help keep it clean. I'm not that worried about it, but just in case, I'll probably be a little more careful than usual about eating while I'm using it. I like all the colors that are being offered and I had a hard time choosing one. Ultimately, I chose the Cobalt Blue. Burgundy was my second choice. I bet a really dark black would also look great. The left side of the Surface Laptop has a USB 3.0 port, Mini DisplayPort, and a headphone jack. The right side has the proprietary Surface power port. That's it. No memory card reader, not even a microSD one, no HDMI, and no Type-C. My wish would've been for at least one Type-C port. Microsoft can do whatever they want, but a Type-C port would've helped "future-proof" the Surface Laptop a little bit. Sure, the Surface Dock is a pretty cool accessory that adds more ports while charging, but it's not exactly a bargain at $200 and that does nothing for you when you're traveling. DISPLAY and SPEAKERS The 13.5-inch 2,256 x 1,504 pixel display on the Surface Laptop is great. It's colorful, bright, and clear. In all honesty, if Apple had just put their retina display in the Air, I would've bought that long ago and been satisfied. Instead, they ignored the Mac while they played around with a watch, tablets, and some phone everybody seems to like (including me). The 3:2 aspect ratio is kind of refreshing. The 16:9 aspect ratio is fun for photos and movies, but aren't the best for reading documents and websites. I don't mind the black bars on the top and bottom when watching movies, if it means I can see more of my documents and web pages. The Surface Laptop has adaptive brightness enabled in Windows 10 by default and it actually works subtly enough that it's not annoying. I barely notice it, unlike the Dell XPS 13, which I could not stand at all and annoyingly, couldn't be disabled in the Full HD version. I almost forgot to mention that the display is a touchscreen—duh! It supports the Surface Pen, not that you're likely to use it on this screen. Whenever I've used the touchscreen, it's been very responsive and with Gorilla Glass 3, it should be very durable. The speakers on the Surface Laptop are located underneath the keyboard, which is unusual, if not innovative. They sound great and get pretty loud without getting distorted. I mean, they're still laptop speakers, but they're some of the better sounding speakers inside of a non-gaming laptop. KEYBOARD and TOUCHPAD The keyboard is delightful. I know that Thinkpad keyboards are supposed to be the best, but I just like the Surface Laptop keys so much—more than the Air, more than the XPS 13, and more than the Spectre x360. The Spectre x360's keyboard is actually quite good, but I still prefer the Surface Laptop's. Key travel is 1.5mm on the Surface Laptop, which is probably right at the edge of what is comfortable and what is tolerable. Anything less for me is usually about tolerating it. The XPS 13 is 1.2mm and the Spectre x360 is 1.3mm. The Surface Laptop keyboard is backlit and is adjustable in 3 steps (3 brightness levels and off). The touchpad on the Surface Laptop is a Microsoft Precision touchpad, which the XPS 13 also uses. It's fantastic. The touchpad on the Air was one of the primary reasons why I felt Apple laptops were always superior to PC laptops, but the gap between them is now insignificant, as long as the PC is using Precision touchpads. Why some PC makers aren't making the switch is beyond me, but I think it's a huge mistake. If you're a Windows user and have been using non-Precision touchpads for years, the difference will be immediately noticeable and going back to using, buggy, jumpy, imprecise touchpads will make you wonder why you've been living like that. PERFORMANCE The Surface Laptop in its Core i5, 8GB RAM, and 256GB SSD configuration is a solid performer. It boots up and shuts down really fast. Browsing the internet, using Office, and performing other general tasks was speedy and I hardly ever felt like I was waiting for it to catch up to what I wanted it to do. That being said, this is not a "pro" or "gaming" laptop. Minecraft is OK. Overwatch, not so much. The 7th-gen Core i5 CPU and its integrated HD 620 GPU can only do so much. Still, light Photoshop or Lightroom work is perfectly fine. The biggest downer for me is the slow, Toshiba SSD that's integrated onto the mainboard. What. The. Heck. The THNSN0256GTYA Toshiba drive is an NVMe SSD, but according to CrystalDiskInfo, only supports PCIe 3.0 x2. I measured sequential read/write rates of only 650 MB/s read and 238 MB/s write. All of my old 2.5-inch SATA SSDs have faster write speeds than that, so I'm really disappointed with these speeds. My Intel NUC has a Samsung 960 PRO that performs at 3,239 MB/s read and 2,061 MB/s write using all 4 PCIe lanes. I've read that the 512GB Surface Laptops use faster Samsung SSDs, but unfortunately, you have to move to the Core i7 model at $2,199 to get it. You can't get 512GB of storage in any other configuration. Playing devil's advocate, the slower SSD probably means better battery life and cooler components that don't need to be cooled by a loud fan as often, so it's definitely a compromise that's understandable. Also, in real-life use, the differences probably won't be that noticeable unless you're frequently copying or moving large amounts of data. I was already aware of the slow SSD on the 256GB model and felt the compromise was worth making and I definitely wasn't going to pay for the top end model just to get faster write speeds. The 8GB of RAM is probably the sweet spot for most users. I use Hyper-V virtual machines all the time, so more RAM is preferable, but I have other systems, including my NUC and Dell Latitude, that have the resources for that purpose. I would never, ever buy a laptop with only 4GB of integrated RAM. The wireless card is a Marvell AVASTAR Wireless-AC card. I'm used to Intel or Killer Wi-Fi cards and didn't even know Marvell made wireless cards. I've had no problems with it so far, so hopefully it'll continue to be fast and reliable. From what I've read, most reviewers have been getting between 7-10 hours of use with the Surface Laptop. So far, that's about what I'm getting as well, which is a big improvement over my 2012 MacBook Air, 2013 Yoga 2 Pro, and 2016 Dell Latitude. SOFTWARE As you may have heard, the Surface Laptop comes with Windows 10 S. You can read more about it online, but I never intended to use the Surface Laptop with anything less than Windows 10 Pro. Upgrading from Windows 10 S to Windows 10 Pro is free for a limited time, though, some analysts think Microsoft may extend that offer. Otherwise, you have to pay to upgrade to Pro from S. You do need a Microsoft account to get the free upgrade, so you can use the Store app. I also used it to download Office and register for my free year of Office 365. After I upgraded to Windows 10 Pro and installed Office, I had about 211GB of storage remaining on the 256GD SSD. The remaining storage should be plenty for most people to install a lot of other programs and store documents. You obviously can't store your photo, music, or video archive on it, but that's true of most notebooks with SSDs. The only other thing to note about software is that the Surface Laptop did not come with any 3rd party crapware or trialware. Oh, I should also mention that the Surface Laptop has a TPM chip, which means you can use BitLocker to encrypt your SSD after you've upgraded to Windows 10 Pro. CONCLUSION It looks like the Surface team took everything they'd learned from building the Surface Pro, Surface Book, and some of their accessories, and applied it to the Surface Laptop. It resulted in a fantastic laptop that I think most people will want and most people will be happy with. To me, it's a desirable laptop that checks off most of the features and design elements that I personally want and like. How well it functions is reminiscent of what I used to hear people say about Macs: it just works. Regarding its physical design, I'd say it's no less appealing than a MacBook, and arguably more so. There were some compromises made, like the slower SSD and lack of ports, but I don't think they'll be deal breakers for most. The Surface Laptop is terrific and there's no other laptop I'd rather have right now.
My first true love in a long long time
I work in IT so I get to see/touch and go through a lot of Windows PC's, Chromebooks and tablets. This is, by far, the best computer of any sort, Mac or otherwise, that I have ever touched, seen, owned or used. It's just perfect in every way. The hardware design is beautiful. It has a solidness to it that feels Apple or Mercedes quality. The screen is beautiful, touch, and it's fast. Battery life is great, performance is great, the keyboard has a perfect travel distance and click for those of us that are rapid typists– you won't be disappointed. It has "real" usb connectivity which is so uncommon these days. The touchpad is glass and sensitive enough that I will use it. Previously Mac was the only computer with a good enough touchpad that I was willing/able to give up a wireless mouse. I could not be more pleased with this computer, I love it to the end of the world and back. I never thought I'd be considered a fanboy of any product, but here I am.
UPDATE: Lemon
Had my doubts about the lack of ports, however for the size and power inside, I'm glad I bought it! It is a huge upgrade from my last laptop and has handled everything I throw at it so far. I had to order a usb 3.0 hub, but the dongle life is not an issue for me. I also got a display port cable to hook up to monitors and televisions. UPDATE: Apparently I was sent a lemon. It blue-screen crashed multiple times in the span of 1 week, even after a clean install of Windows 10. The laptop also seemed to overheat with chrome open on 2 tabs and spotify in the background. I checked to see what processes were running in the task manager, but none were drawing too much RAM or CPU usage. I had to return my Surface Laptop which is a shame because it is such an attractive product.
Double check the laptop Spec!!
First of all, i want to start by expressing how much i liked the product, its looks and feels like a solid midrange laptop for everyday use. The design is sleek and simple, i was disappointed with the fact that it is difficult to find a simple laptop that doesn't cost an arm and a leg. All in all i liked the laptop, a lot! *The rating is for the product* not the for the story below However, the main purpose of this review is not about the laptop's performance, design etc… its about how I got scammed and was sent a laptop with specs that I didn't order. So the story goes like this, i get on amazon, I add a Microsoft surface laptop (i5, 8 GB RAM, 256 GB SSD) to my cart, i place the order, several days later I get the package, i set up the laptop started checking it out. I had a feeling that i should check out the computer's spec, you know just curious. I was shocked when i found out that the specs of the laptop were (i5, 4 GB RAM and 128 GB SSD!!!!!!!) i was really confused, i double check the label on the back of the box and saw that it says (i5, 8GB RAM, 256 GB SSD), but the laptop has different specs, and what is more confusing is that the serial number of the laptop matches the number on the box. So to me it seemed like it was an attempt to pull a quick one on me. I ended up returning the laptop of course… I am still disappointed that such scam attempts could happen on amazon! Check your laptops everyone! Don't get scammed like i did.
---
View Today's Deal
Check Few more Product From Trusted Seller
---
View Product reviews video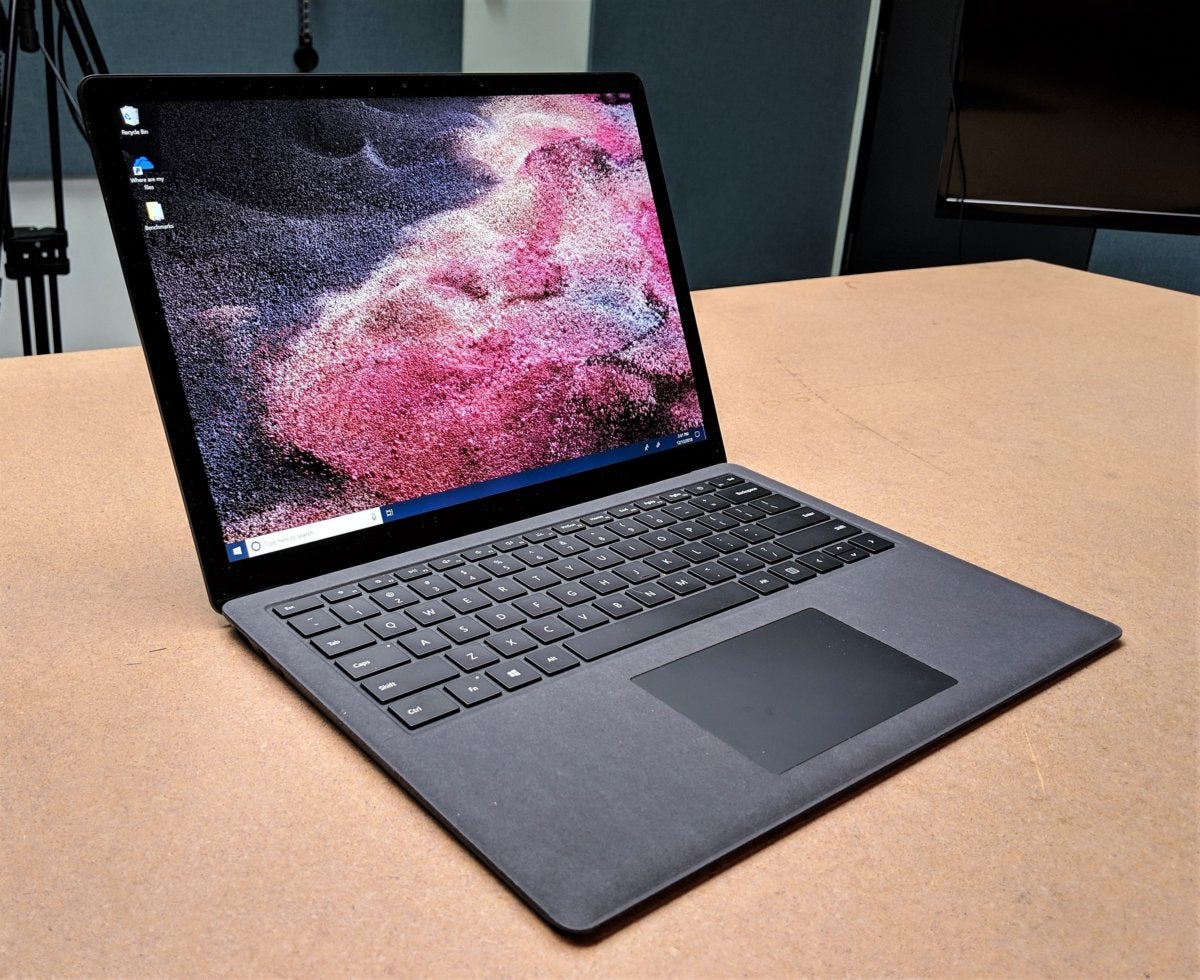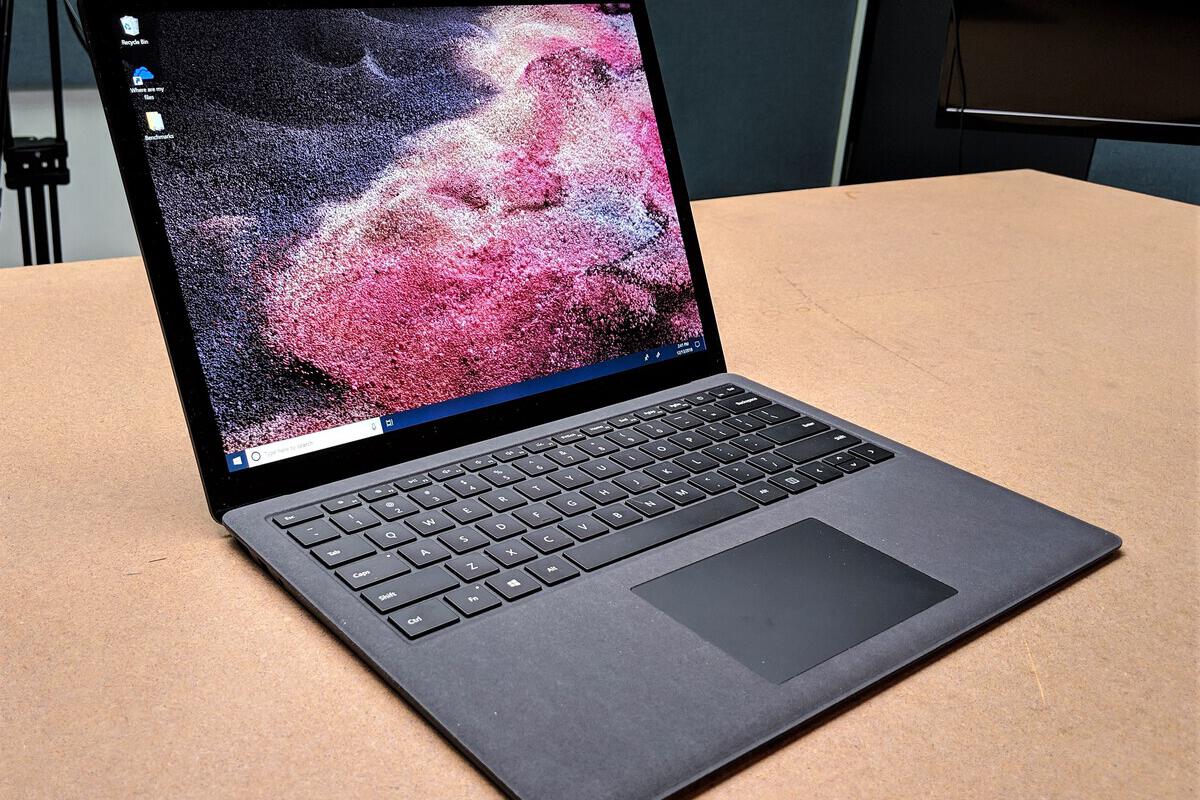 Last update was on: July 19, 2021 11:03 am
Last update was on: July 19, 2021 11:03 am Last update was on: July 19, 2021 11:03 am
Last update was on: July 19, 2021 11:03 am
Last update was on: July 19, 2021 11:03 am
Last update was on: July 19, 2021 11:03 am