Dual AM/FM Digital Media Car Stereo with Bluetooth xdm16bt Radio: Electronics
The Dual Electronics LCD Single DIN car stereo with built-In Bluetooth, USB and MP3 Player makes a great addition to any vehicle.
Features
THIS IS A BRAND NEW ITEM
BUILT-IN BLUETOOTH WIRELESS TECHNOLOGY
MUSIC STREAMING
LCD HIGH RESOLUTION 7 CHARACTER DISPLAY
Description
The Dual Electronics XDM16BT High Resolution LCD Single DIN Car Stereo with Built-In Bluetooth, USB & MP3 Player will make the best addition to any vehicle. Its state of the art Bluetooth Wireless Technology provides Hands Free capabilities when you need it the most. The seamless pairing between your Bluetooth devices and the XDM16T car stereo allows you to answer a call, redial or manage your call waiting directly from the receiver. It doesnt stop there; you will be able to play music apps such as Pandora, Spotify & iHeartMedia wirelessly, listen to all your favorite tunes on your Apple or Android devices and even those stored on your MP3 player. Your High Resolution 7 Character white on black display allows easy visibility and will keep all your favorite options within fingers reach. We took it a step further and added a built-in front panel USB port so you can listen to your music and charge your device, MP3 player and an AM/FM Receiver with 30 station presets (18FM/12AM), 4 Preset EQ curves (Classic, Rock, Pop & Flat) plus a 2 Band Tone Control (Bass/Treble) for complete control over your music experience. Your single DIN car stereo unit generates 120 Watts of Peak Power (30W x 4), has 2 RCA preamp outputs (Front/Rear) and includes a wiring harness & radio cage for installing the receiver to your car. Backed by our 1 Year Warranty that guarantees a hassle free experience with excellent customer service. Dual Electronics XDM16BT High Resolution LCD Single DIN Car Stereo with Built-In Bluetooth, USB & MP3 Player: BUILT-IN BLUETOOTH WIRELESS TECHNOLOGY your single DIN car stereo receiver will easily pair with the vast majority of Bluetooth devices allowing you to make and receive all your calls Hands Free MUSIC STREAMING you will now be able to play music from apps such as Pandora, Spotify & iHeartRadio from your Apple, Android & Media devices including any music stored by simply connecting wirelessly to your car stereo
---
Great cheap stereo to replace a stock unit.
This is the third one of these stereos I've purchased. Great sound, very lightweight and easy to install (just be sure to order the proper install kit for your car that will come with the face plate to replace the older larger radio…you don't want a big hole in the dash…and you can get a kit that also includes the wiring harness adapter and antenna adapter if needed.) The bluetooth connection is great, and the ability to take and make calls from the car when needed is great. The sound quality in the car for phone calls isn't the greatest, but good enough. Radio tuning is accurate and sound is good quality.
Bluetooth mic not the best.
Bluetooth streaming music is nice, but the bluetooth microphone is integrated into the head unit so it's kind of far away from your mouth and people on the other end can't hear you very well. Great for the price, but if you want better call quality I'd get an external mic head unit.
DOA….
Obviously not a new product,wires were stripped off had been twisted together,all the mounting hardware was missing as was the paperwork,when I hooked it up to see if it worked, it did not. I purchased one locally and it was cheaper and it worked.Would not purchase from this seller!
As advertised
Nicee
"Dies" sometimes
I have only had to punch this 3-4 times now. Sometimes the stereo will not power on. The first time I took my car apart and unplugging and plugging it back in fixed it. Turns out you just need to punch it and then it works again. Other than that for the price it is worth it. The mic for the Bluetooth is not that great, but it is funcional. Bluetooth does not say the Artist/Song, but the USB does.
Great sound
This unit has surprisingly loud, crisp sound. Always priced less than 22 dollars at Walmart.
---
View Today's Deal
newair.com
BullGuard Premium Protection, direct to Cart discounted link
bullguard.com
VEGAS POST 365 - The smart alternative for video editing & postproduction
vegascreativesoftware.com
Check Few more Product From Trusted Seller
---
View Product reviews video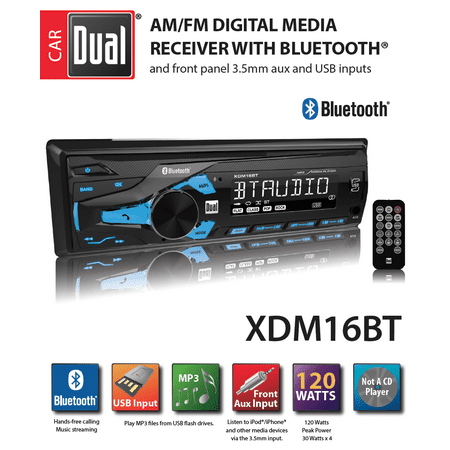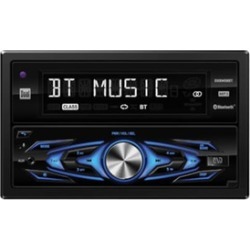 Last update was on: November 18, 2019 3:01 pm
Last update was on: November 18, 2019 3:01 pm Last update was on: November 18, 2019 3:01 pm
Last update was on: November 18, 2019 3:01 pm
Last update was on: November 18, 2019 3:01 pm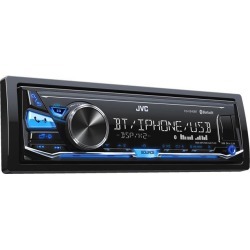 Last update was on: November 18, 2019 3:01 pm