Car Cozy 2 – 12-Volt Heated Travel Blanket (Red Plaid, 58″ x 42″) with Patented Safety Timer by Trillium Worldwide
With a 45-minute safety timer, this blanket is the perfect choice to keep you warm during a chilly commute or keep a child warm in his carseat.
Features
Plugs into any 12-volt power outlet
Safety timer with auto shut-off
Large enough for 2 people, offering both comfort and warmth
Great for your road trips in the car or RV and even your boat
Made of 100% high-quality, super-soft polyester fleece
Description
Car Cozy 2 is a 12-volt Heated Travel Blanket with Patented Safety Timer. This electric blanket plugs into any 12-volt power outlet and warms in just minutes. The Car Cozy 2 is the ideal travel companion for all weather conditions. The 58″x 42″ size is large enough for two people, offering both comfort and warmth. Features include a patented 30 or 45 minute safety timer with auto shut-off, reset button, 7' long fused cord and automatic temperature control. Made of 100%, high-quality super-soft polyester fleece. Perfect for cold morning starts and keeping all passengers comfy on long road trips, especially the kids in back! The travel blanket provides warmth year-round, whether plugged in or not.
---
… don't care how much my family and friends make fun of me
I don't care how much my family and friends make fun of me, guess who is warm on the drive into work and guess who isn't!? Only thing I noticed is there is no "Low-Med-High" settings, there is only an option to have it on for 30 or 45 mins. I end up plugging it in for like 10-15 mins to let it warm up, then unplugging and it stays warm for my 45 min drive into work. Plus… I feel like a lumberjack. 😀
Does not get warm, don't bother if you live in a cold climate.
I read the good and bad reviews and took my chances. I let it run for 45 minutes on a drive to town on a 20 degree day, not even cold. It does not get much warmer than just a plain blanket, unless you wrap it around your hands and double or triple it. Flat across the lap there was no warmth at all. I could feel a little heat if I squeezed the blanket between my fingers right over a wire, and then just barely. The blanket is constructed with 2 sheets of polar fleece and the wires are just loose between them, no quilting or any means to keep the wires in any particular place, like a big pocket. With no real contact the heat is as likely to just go out the top as it is to warm you (if there was any). I ended up sending it back. It was to be an extra heat source for a commuter car in the winter for emergencies (above and beyond the sleeping bags already in there) and over a little dog kennel in the car when we had to leave her in the car. The dog would freeze with this thing.
As advertised & great price point. Just bought a second one.
Bought blanket for winter camping in the southwest; it works like a heated blanket should. You're not going to want a blanket that's hot to the touch, unless you're into self-immolation. Heated blankets are to warm you just beyond what a non electric blanket would, essentially giving your natural body heat a jump-start to cozy. The timer is for your own safety, which is both necessary and irritating; it's there for your own good, but if you use it for winter camping (old tent trailer fitted with 12v plugins, run off of solar and marine battery) like we do, you may find yourself waking up to push the reset button.We use it UNDER the sleeping bags (heat rising and all) and find it works great in 30˚(+/-) temps. It worked well enough that our Great Dane mix took over the bed, so now we're getting one for him. This will fit Under two normal sized people (but not two adults plus a large dog). If you use it OVER yourself, it will realistically only cover one average sized person.Pros: *Heats up well and holds temp longer when placed Under your sleeping bag. *Warms up nicely when draped across you in a car. *12v for camping / car *Price can't be beat for what you're getting. *Offers two timer settings, like most heated blankets for travel. *Does not make a noticeable draw on the battery being reset 2 or 3 times on a very cold nightCon: * It does have a timer, which is required, and for your own safety. *12v doesn't work in a standard house outlet. (Adaptors are available; recommend just buying a standard plug EB for the home) *The plain color costs more than the plaid.. if that sort of thing bothers you. *Some people seem to have issues with the plug staying secure in their outlet; try a different brand outlet. On that note, if it's only getting power intermittently whilst well seated, exchange it for a new blanket; everything has a life span, and sometimes things are faulty. (We haven't had that experience with this blanket, but if we did I wouldn't hesitate to replace/ exchange it.) *Not the biggest electric blanket on the market, but comparable to other travel EBs.Conclusion: We just bought another for the uses noted above. Temperatures have dipped into the high 20˚ overnight and we've been fine, only needing to hit the reset timer 1 or 2 times more than in the mid 30˚ range. I will (maybe) update rating once I know the full lifespan.
Literally a life saver…well it could be
This blanket is literally a life saver. No I didn't get stuck in a snow bank, but it prevented my son from being unsafe in his car seat! So, not many people know this but it is unsafe for children to wear a winter jacket in their car seat. Winter jackets are puffy and bulky. This prevents the belts from getting secure. One option is to take the jacket off, secure the kid in the seat, and have them wear their jacket backwards over the harness. This might work for some, but my son always took off his jacket…always! Being that we live in northern Minnesota and we take a weekly 2 hour drive, he needed something better.This little blanket is great! I would plug it in when I turned the car on and by the time we got in the car, it was nice and toasty. Yeah, it doesn't get "hot", only warm but this is what makes it a great option for kids. Yeah, it does turn itself off after 45 minutes, but there is a button on the control that resets the timer. One push and it's working again. Shoot, the rear defrost only runs for about 15 minutes, and people don't complain about having to push that button too much.If you are thinking of options to keep your kids safe during winter rides…this is a must have!
The blanket is supposed to warm up the wearer, not the other way around.
The blanket is supposed to warm up the wearer, not the other way around. This thing barely gets warm at all, and definitely not anywhere near hot. It's full of warning labels but there's no point to them. Tried again in case I just got a bad one, but no, same result with 2nd one. Want a good heated blanket? Keep looking, this ain't it.
Very pleased
The blanket is large, soft and already warm without it being plugged in. The cord is long enough to plug in up front while it is being used in the back seat (we have a mid size SUV). It warms up within a few minutes of plugging it in and it's just cozy for the little one to be comfortable since we can't have a winter coat on while in the car seat. I unplug it when we are not using it, even when the car is off because I haven't seen an off button. But it does have a timer of 30 minutes or 45 minutes so that is nice. Recommend and happy with this.
---
View Today's Deal
Hurry, Buy Now & Get 2 Free Doses! Extra 12% Off + Free Shipping Worldwide. Coupon: BVCFTS12
bestvetcare.com
Grab the Free Doses of Frontline Top Spot + 12% Extra OFF & Free Shipping Worldwide. Coupon: BVCFTS12
bestvetcare.com
Wrap yourself in this super-soft fleece blanket printed with Charles M. Schulz's lovable characters!The Lighter Side - Memorable Gifts That Delight, Entertain & Amuse!
lighterside.com
Check Few more Product From Trusted Seller
---
Last update was on: March 28, 2019 12:38 am
View Product reviews video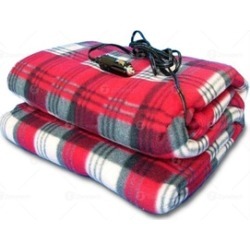 Last update was on: May 23, 2019 8:00 pm Last update was on: May 23, 2019 8:00 pm Last update was on: May 23, 2019 8:00 pm
Last update was on: May 23, 2019 8:00 pm