While other cordless handheld vacuums lose suction power over time, this model maintains steady power to complete the job on one charge. Transparent collection bin is easy to maintain.
Features
Lithium Ion for long battery life and outstanding performance. Always ready – holds a charge for up to 18 months
Long life, Lightweight, and no memory effect.Suction Power-15.2 AW
Smart Charge Technology uses up to 50% less energy,air Watts: 15.2 Watts, Voltage: 16V MAX
Cyclonic action helps to keep the filter clean and power strong, translucent bagless dirt bowl easy to see dirt and empty
Rotating slim nozzle for a variety of applications, removable, washable bowl and filters for thorough cleaning
2-Year Limited Warranty. Note: Charging instructions can be seen in Page 4 to 5 and Direction for cleaning filters and canisters can be seen in Page 5 to 7 on Installation Manual available under technical specification
Description
BLACK + DECKER CHV1410L 16 volt Lithium Cordless Dust Buster Hand Vac Ideal for Any Quick Pick Up Ideal for Quick Pick Up The sleek CHV1410L boasts lithium technology, strong suction and fade-free power. With a translucent bag less dirt bowl, the dirt is easy to see and empty. Ever ready, the hand vac can hold a charge for up to 18 months when off the charger, and is lightweight enough to tackle quick pick ups around the home. Smart Charge Technology High efficiency Lithium ion chargers help to protect your BLACK+DECKER hand vac by automatically shutting off when the battery is charged, allowing you to conveniently store your BLACK+DECKER hand vac on the charger while maintaining long run times, year after year. About Black + Decker Since 1910, Black + Decker has been setting the standard for innovation and design of power tools, accessories, outdoor yard care equipment, home cleaning products, automotive and lighting products, hardware and other home improvement products. The inventor of the first portable electric drill with pistol grip and trigger switch, Black + Decker has evolved from a small machine shop in Baltimore, Maryland to a global manufacturing and marketing powerhouse with a broad line of quality products used in and around the home and for commercial applications. When users need to get work done, they trust Black + Decker for the products that will do the job efficiently and reliably 16V MAX Lithium Ion Dust Buster 16V MAX Lithium Ion Dust buster This hand vac provides consumers with everything they need in a hand vac, plus long battery life, year after year. The CHV1410L features great power and suction for use on everything from carpet to ceramic tile to furniture and more. Cyclonic Action Cyclonic Action The cyclonic action spins dust and debris away from the filter keeping suction strong. It delivers powerful suction where users need it most. Crevice Tool and Brush. Note:Charging instructions can be seen in Page 4 to 5 and Direction for cleaning filters and canisters can be seen in Page 5 to 7 on Installation Manual available under technical specification. Charge Duration 4 hours
---
Battery died after 3 years, not user replaceable.
I like the long extendable pickup and overall sucking power. Not a big fan of the counter-top charge base (I would have preferred a wall mount). But after 3.5 years of light-duty use (under five minutes run time each week) my CHV1410L vacuum's battery died. Unfortunately the battery is NOT a user-replaceable item. That's a shame because the vacuum still looks new. And it would be wasteful to toss it in the trash just because Black & Decker didn't design this appliance so we could change the battery pack. For this reason the vacuum only gets 3 stars from me. Fortunately I have many years experience working on electronic equipment. I have rebuilt a few lithium battery packs too. So I decided to replace my vacuum's batteries. This is not a project for the average person, so skip this idea if you are not familiar with lithium battery safety. I disassembled the vacuum by removing six screws. Once inside I found that the battery pack can be removed by unplugging a connector. As luck would have it, the battery pack's plastic case is held together by two plastic tabs that snap apart. Inside the case are four (4) 18650 size lithium batteries and the cell charge protection circuit board. The rebuilding process was straight forward. I used four 18650 high current flat top cells (rated 20A continuous operation). These type of cells are found in some high capacity vaping devices. While soldering the cells it is critical to avoid overheating them. I used a temperature controlled iron, added flux, and worked fast to minimize the heat dwell time. The cells I used are these: I don't intend this review to be a battery rebuilding instructable. Instead, I'm here to say that the battery will probably last 3-4 years and then your vacuum will become another electronic landfill waste item. This problem isn't limited to this product, but such a shame that manufacturers don't do more to break us from modern society's throw-away habits.
B&D admits some chargers are defective
Same issue as many other 1 star reviews. Some of the units' charger/battery seem to have major issues out of the gate. Mine lasted less than a week. After much arm twisting with the B&D rep, here is their official response after verifying the production date on my model: "We sell millions of these units per year and unfortunately, some did have charger issues. We have rectified it and sending replacements to customers that had the issue." Amazon — you might want to make sure you're not sending out these defective units, and only those that have been "rectified." BLACK+DECKER CHV1410L 16V Cordless Lithium Hand VacHurts your rep if B&D isn't solving this directly with you, especially since it is an "Amazon Choice" product.
ONE MORE SHORT-LIVED PIECE OF JUNK
I have no idea how many B&D dustbusters we've thrown away in thirty years. My family never learns.Our latest (purchased November 2016) has a failing battery after less than a year and a half of light use. The charger is putting out the prescribed charge. The battery shows 15.3v. Turn it on and the whine gets rapidly lower pitched as it drops to 9 volts in 40 seconds and stops. Why are the reviews good? Is everyone just used to throwaway tools? It's not even like you could pop a new battery in. Junk. As a contractor who puts the date of purchase on every battery, I am here to tell you three to five years of constant use is what I'm getting from the quality batteries I buy. I won't mention brands because I think everyone knows what they are. Our next dustbuster is going to work with the18v lithium batteries I use in drills, impact drivers and circular saws.
What a Dud !
Had a SHARK which lasted almost three years before the battery gave out. Ordered a new Shark mid May and it wouldn't charge at all so it was returned. Bought this Black and Decker model and I charged it fully this AM and the charge lasted all of five minutes with continuous use. Thought perhaps it was completed charged so I tried again. Waited four hours until blue light stopped blinking and tried again. This time I got ten minutes of intermittent use before it completely died again so it's going back. All these companies need to find a new supplier for their lithium batteries especially since the buyer has no option even to replace it on her/his own. I wonder if Amazon reads any of these reviews or ever tests any of these products themselves. So batting zero for two, does anyone have a "go to " manufacturer that hasn't disappointed in the last couple of months?
Good for cat litter
Don't be fooled by his debonair looks. This cat is a litter flinger. It's like his personal feline mission to send litter particles into outer space. Because the ultralight cat litter really flies, I buy the old school heavy kind. This hand vac sucks it all up, too. It's dedicated specifically to litter in my house because using it anywhere else would be gross. So for cat litter, a win.
Very long charge time and very short usage time
Originally I said takes 24 hours to recharge, because the Black and Decker tech support told me that is how long it takes for full charge. But, actually takes about 4 to 6 hours to fully recharged. The negatives about this vacuum: 1- Only about 10 minutes running time even fully charged and new. 2- Suction is very good during first 5 minutes, then starting going low as all the charge depleted in about 10 minutes ( that probably is the case for most rechargeable hand held vacuums). 3- Each time after vacuuming you need to really clean the inside good – otherwise, next time will not get the good suction. And to clean the inside you need to clean three (3) parts: A- The main trash storage B- The outer filter C- The inner filter ( for B and C need using your hand or a brush – and one way or another you will be exposed to dust and dirt)..
---
View Today's Deal
Black Friday In JULY! 12% discount + Free Shipping
Ends: July 30, 2020
bestvetcare.com
Buy Now and avail Free Doses of Profender for Cats at BestVetCare.com! Hurry, Limited Time Offer!
Ends: July 30, 2020
bestvetcare.com
Buy 6 + 1 Dose Free And Buy 12 + 2 Free Doses of Revolution at BestVetCare.com! Hurry, Limited Time Offer!
Ends: July 30, 2020
bestvetcare.com
Check Few more Product From Trusted Seller
---
Last update was on: May 24, 2020 11:24 am
View Product reviews video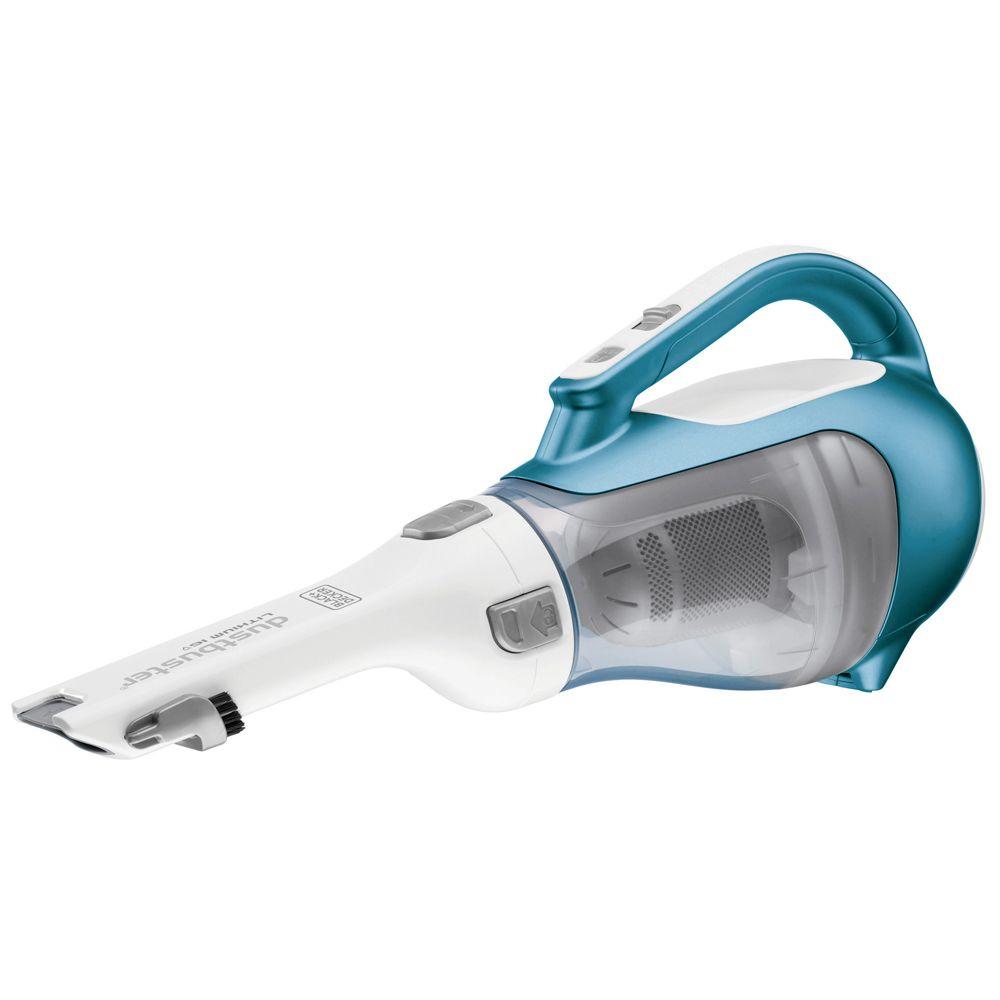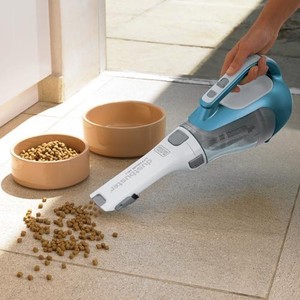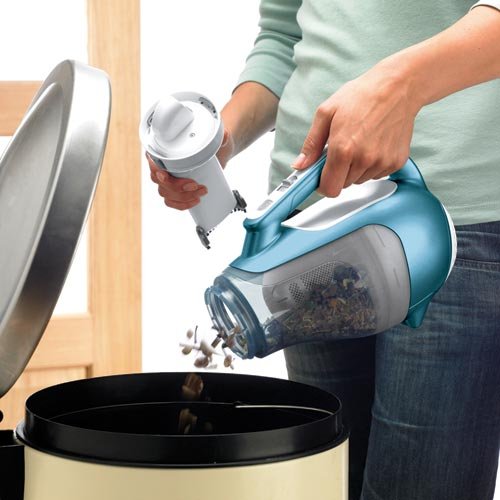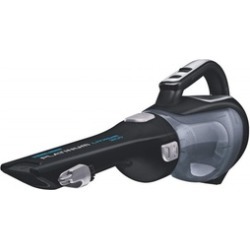 Last update was on: May 31, 2020 9:01 pm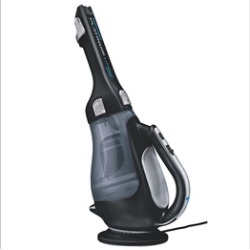 Last update was on: May 31, 2020 9:01 pm