Bell Automotive 22-1-97192-8 Boho Blanket Steering Wheel Cover
A cloth cover that keeps your steering wheel cool to the touch and protects your original wheel from fading.
Features
Universally designed to fit most standard steering wheels 14.5 to 15.5 inches (37 to 39 centimeters)
Give some fun to your car's interior with a classy Southwest-inspired design
Revolutionary patented ultra-flexible steering wheel cover exclusive to Bell Automotive
Virtually odor-free for ultimate driving comfort
Quick and easy installation
Description
Add some comfort, style, and personalization to your ride with Bell Auto motive's Boho Blanket Hyper-Flex Core Steering Wheel Cover, designed with a revolutionary inner core that allows for unprecedented flexibility while maximizing durability. Unlike the average rubber ring steering wheel cover, the patented cutting-edge Hyper-Flex Core technology that is exclusive to Bell Automotive allows for a lightweight constructed steering wheel cover that easily installs to most standard steering wheels in just minutes, while creating a virtually odor-free driving experience. Along with protecting your hands from hot or cold steering wheels, the design offers exceptional driving comfort. From their iconic racing helmets to emergency kits or interior accessories, all Bell Automotive products are synonymous with safety and style.
---
Super cute
It fits on my Toyota Camry perfectly. Super cute design and looks exactly as pictured. I do have to agree with the other reviewers though – there was an awful stench. It had a really strong rubbery tire smell but I just threw it in the washing machine and it was fine after that!
Love the pop of colors
Adds such a beautiful me element to my 2012 red vw beetle. I wouldn't say it was simple to install because it takes some elbow grease, but it didn't take me to long to work it on (less than 5 mins). I found it best to start from the top of the wheel and work evenly around both sides. When I got towards the bottom of the wheel I pulled the cover opened and worked my way around until it was completely on.
STINKY HARMFUL CHEMICALS
I should have paid closer attention to the reviews! This thing is stinking up my house, can't even imagine what it would do to a car. I was wondering what the heck could make it smell so bad, besides rubber, so I read the FINE PRINT on the packaging. " This product can expose you to chemicals (PLURAL) including DEHP, which is known to the State of California to cause CANCER and BIRTH DEFECTS or other REPRODUCTIVE HARM" And I am going to give this to my teenage granddaughter for her car!?!?! So disgusted with this product and the company who sells it, and also of course it is made in China. DO NOT buy this product! People are saying they can't get the smell off their hands, so it is seeping into their bodies I would think. And their lungs. I am not going to send this back as it will just be sold to some other unsuspecting person. Don't even want it in a landfill, so I guess I will just put it in the outside shed or something. I am looking elsewhere for a more natural product, I know they are out there. One pro is that it is nice looking.
Smells weird for the first week, but a good purchase!
I bought this steering wheel cover two years ago and have not taken it off since.I read some reviews before purchasing that said that the material smelled strange when they received it, but I decided to try my luck with it. My steering wheel was starting to deteriorate from the reflection of the sun and was hard to handle in the hot or cold. I needed a cover. Sure enough, when my package arrived and I opened it up, there was a slight smell similar to gasoline and weed all rolled in one. I decided to stick with it anyways and see if the smell went away. The first week of use, my hands smelled weird after driving. I use car fresheners regularly, so that actual smell of the material was easily masked. After that first week, the smell went away.As I mentioned, I've had this cover for 2 years. It's easy to grip and the material does not cause any discomfort for my hands. The cover makes my steering wheel much easier to handle after sitting in the heat or ice all day. Plus, it adds a nice pizzazz to my car and I get compliments frequently.When you put the cover on, you'll need to tug at it and kind of rub/roll it on. It might be a little bit of a tight fit, but this is to make sure it doesn't come off unless you want it to! I have not tried to take it off.
Spruced up my car 🙂
I bought this because my steering wheel was starting to disintegrate a bit, and I wanted to preserve it/not have weird rubber crumbs on my hands when I drive. I've been using it for a few weeks, and here are my thoughts so far:PROS: It was super easy to install, even on a cold day. I just turned the heater on for a few minutes, and it slid right on. It looks really great and spruces up my janky car 😛 I get compliments on it from anyone who rides with me!CONS: It does have a bit of a weird smell. Nothing awful, but it's definitely there. It also makes the steering wheel harder to grip than it was when it was bare. I think this is partially because of the material (fabric being less grip-able than the old rubbery coating) and partially because it adds width to the steering wheel, making it harder to grip with my small(-ish) hands. Lastly, I am not sure how long this will last. It looks awesome now, but I could see how after a few months of use it could start to look dirty.
You have to be patient and work hard, but the result is great!
The product description was very honest. It did take quite a while to install the cover, but it looks good and fits my 2018 Toyota Tacoma TRD Off-road like a glove. My truck is Barcelona Red Metallic and the pattern goes well with the decor. I live in Arizona and a steering wheel cover, especially on a black or other dark color steering wheel is essential. I used six inch zip ties and a non-marring pry bar to install the cover. I put a zip tie at the very top of the wheel, pulled the cover over both sides slowly and placed a zip tie above the radial arms to hold it in place and left the cover on the wheel inside the hot car. Every hour or so, after exposure to heat in the closed truck, I came back out, pulled the cover further along the wheel and zip tied it in place. After about four sessions, I was finally down to the last quarter of the wheel. I used a pry bar covered with a wash cloth to pull the cover the rest of the way around the wheel and it snapped snugly in place. I left it on the wheel in the hot car for a couple of hours, removed the zip ties, and massaged the cover into its final position. I looks great! I parked the truck in the desert while I hiked today and there was no problem with an overheated steering wheel when I returned two hours later. I definitely recommend this product.
---
View Today's Deal
MLB Team Beach TowelsStake out your fan territory at the beach or pool!Full-color sublimated printing keeps the plush material feeling soft and looking vibrant.Licensed by MLB®.Choose team: Red Sox, Cubs, Dodgers, Yankees, Cardinals, or Giants. Shop LIghterside.com for great items for yourself and gifts for others
Ends: February 29, 2020
LighterSide.com Give them a good, old-fashioned Halloween scare!When visitors ring the bell on the mummy's chin, a black spider jumps out at them, the mummy's eyes light up, and spooky music begins to play!
Ends: January 30, 2020
Arctic Air Features ultra-quiet operation, and optional built-in LED mood light in 7 colors. Cools up to 8 hours per fill, and filter works up to 6 months. Shop LIghterside.com for great items for yourself and gifts for others
Ends: February 29, 2020
Check Few more Product From Trusted Seller
---
Last update was on: August 31, 2019 7:09 pm
View Product reviews video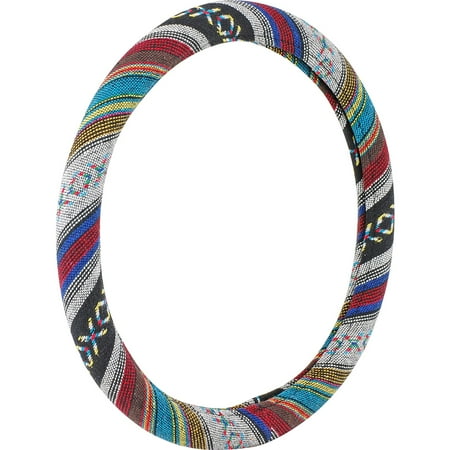 Last update was on: September 7, 2019 8:02 pm
Last update was on: September 7, 2019 8:02 pm
Last update was on: September 7, 2019 8:02 pm
Last update was on: September 7, 2019 8:02 pm