ARKSEN 20 Gallon Portable Waste Oil Drain Tank Air Operated Drainage Adjustable Funnel Height w/Wheel, Red
If you work on a lot of cars and have a lift, this oil drain is a reliable and relatively inexpensive option.
Features
Ideal for extracting waste oil and other fluids from vehicles using venturi-vacuum extracting system or draining by gravity
(2) 3″ Swivel Casters (Front) & (2) Fixed 6″ Wheels (Rear); 15″ Diameter Funnel With Filter Screen
Height Adjusts From 45″ To 72-1/2″ For Draining Fluids From Vehicles On Lifts
Includes swivel casters and polyurethane wheels for smooth and quiet maneuvering
Working Pressure: 10PSI – Gauge: Gauge: 0-23PSI In 0.5 PSI Increments; Regulator & Gauge With 1/4 Inch NPT Air Coupler
Description
---
Good piece of Equipment but *BEWARE*
Perfect for my auto lift. Durable. Would have given it 5 stars but I think there is room for improvement. IMO there should be a shut off valve in the drain hose. The issue? When pumping out the used oil from the tank, there is no way to stop the oil flow without relieving the "remaining" air pressure from the tank. (Please note that "remaining" means the primary air supply was already removed from the tank once the oil was flowing through the hose). The only way to stop the oil flow is by opening the valve on the funnel tube. HINT: Don't open it real quick, you will spray used oil all over the ceiling of your garage and all over everything else (including you). Once you learn that lesson…..it's an good piece of equipment to have in the garage. If a hose shut off valve was added, it would be an EXCELLENT piece of equipment. But overall still very satisfied.
I like it
I like it… Simple to use versus the mess of leaky hand operated barrel type pumps, Or tangled wires and hoses from some rigged electric pump. Plug in your shop air and your done easy as that.There does seem to be a catch to most everything , And this unit is not perfect… I have two issues with the unit , One is a personal preference the other is probably user error lol1. I didn't like the idea of "all or nothing" I wanted some control in the output flow of the oil like a water valve for example. The regulator comes with a small screw in the adjusting knob for your safety , Which is great since you could over pressure the unit and hurt yourself or make one hell of a mess if the relief valve stuck closed for some reason and it bursts.By removing the screw i am able to start at ZERO pressure and slowly increase the pressure to a flow rate i want by turning the regulator knob. Some may prefer to just crank it on and let it do it's thing so this is a personal preference or option.2. The hose is for both seeing how full the unit is ,And to empty it once full. Simple and easy ,Hey we all like simple and easy… When i emptied the unit some oil remained in the hose which was no big deal i just coiled the hose so it wouldn't leak on my floor and never gave it another thought.Life was great with my new super cool air powered oil drain…until i over flowed it one day and had a gallon or so of oil to clean up!What i think happened is the oil that was left in the hose some how caused pressure so it wasn't properly showing how full it was. The oil entering the hose from the tank is supposed to show inside the hose as it gets filled up , The oil left in the hose from my previous emptying may have trapped air in the hose not allowing it to show it was full. So unless you enjoy cleaning messes keep my mistake in mind lolOther than my two mentioned issues i am happy with the unit and would buy another without a second thought.
I'm impressed.
The whole thing looks and feels well built. It's all steel. The wheels are solid and rubber lined not cheap and plastic. It went together fairly quickly and easily.A few issues are, the wheels, during assembly, they are held on with snap rings and we didn't have a set small enough to get the snapring on so we had to improvise. This is admittedly at least partially on us for being unprepared. We call ourselves mechanics but don't have snap ring pliers handy? But the other issue is that there is no valve on the drain tube. Which means that once you put shop air to it and pressurize the tank, it's gunna start draining. You better have a container large enough to hold it all because you can't readily control the flow and stop it. We're planning on adding a valve into the tube.
Decent, needs some tweaks.
It works great in my service pit for servicing semi trucks AFTER a few tweaks and modifications.First, it's sturdy, solid construction, I was impressed at the metal used for a setup of this price point.Cons: The drain hose is sketchy at best (cheap clear poly hose) and there's no valve, it dribbles all over creation.If you're draining anything with a large oil capacity, you'll want to drill out some of the mesh in the bottom of the funnel, the mesh is fine enough that the oil doesn't filter through very fast….I wound up with 3+ gallons of oil on the floor first use on a semi truck. After that mod, it works great.It may hold 20 gallons, but you can't get all the oil OUT of the reservoir, as the drain fitting is a few inches up the side wall of the tank instead of at or near the bottom. My guess is about 2-3 gallons remain (unless you want to fool around tipping it on it's back while trying to keep the hose in the container).Even after those shortcomings, I have no regrets on this purchase.
I love this
I bought this right after building a pole barn and installing a lift. So nice to be able to drain oil neatly and conveniently. This caddy can hold oil from several cars. When near full you can conveniently apply an air hose and pump the oil out. For me, I pump into a large tank on a skid where I store oil for burning in a waste oil heater to heat my shop.
Other than arriving with a bad wheel, this tank works great
Had an issue with one of the caster wheels arriving damaged. Contacted customer service, uploaded a few images of the damaged wheel and they mailed me out a replacement… which took about a week to recieve. Other than arriving with a bad wheel, this tank works great… The older I get working in the automotive field, the more I find myself not needing tools, but needing things to make life easier on my joints, back, etc… using this waste oil tank and emptying it with an air line instead of lifting and dumping my old bucket, well worth the money!
---
View Today's Deal
apt2b.com
$20 Off at Appliances Connection with Coupon Code SAVE20. Offer valid for purchases over $1899.99 on select appliances
Ends: December 20, 2019
appliancesconnection.com
$20 Off at Appliances Connection with Coupon Code SAVE20. Valid on purchases over $1499 on hundreds of select appliances
appliancesconnection.com
Check Few more Product From Trusted Seller
---
Last update was on: February 26, 2020 5:00 pm
View Product reviews video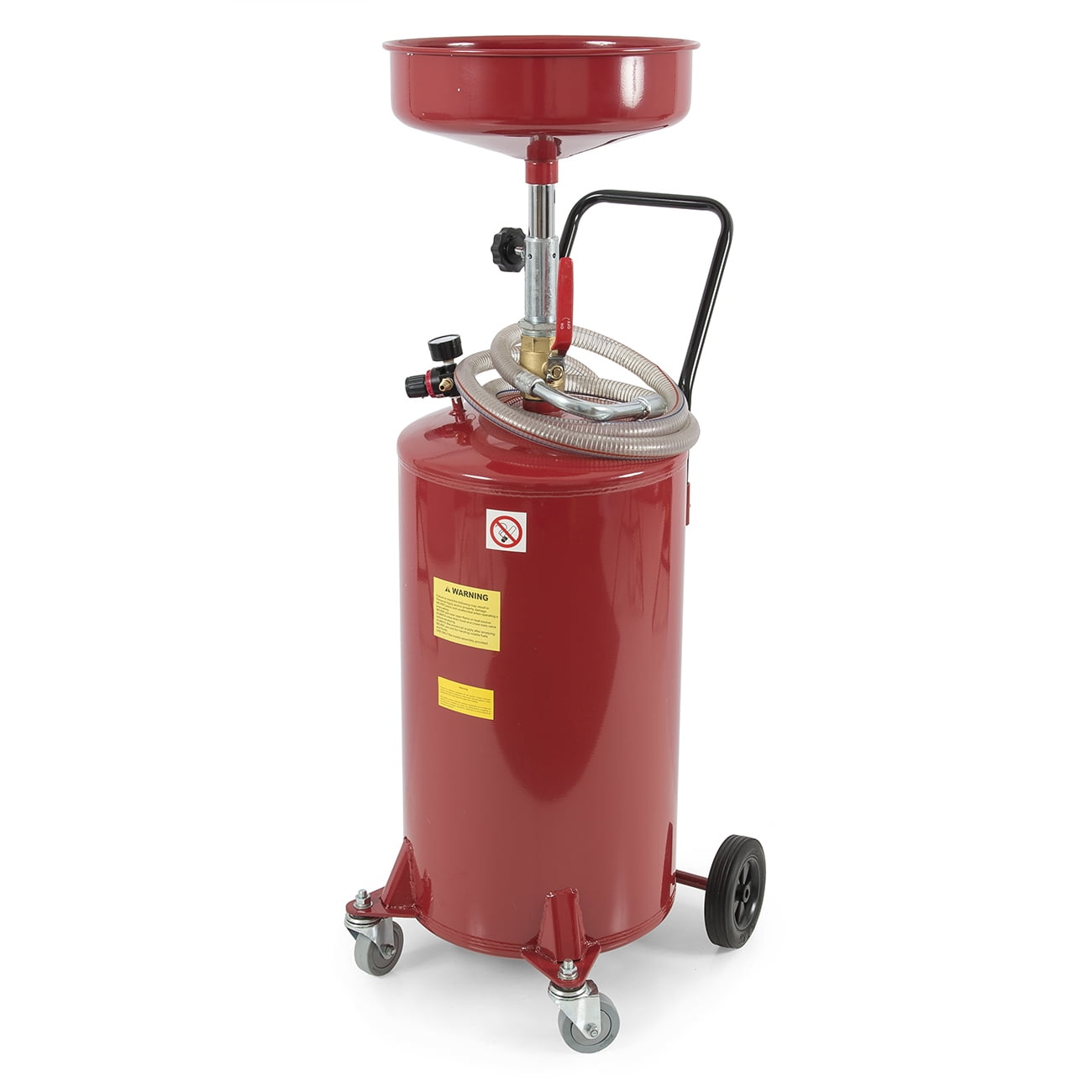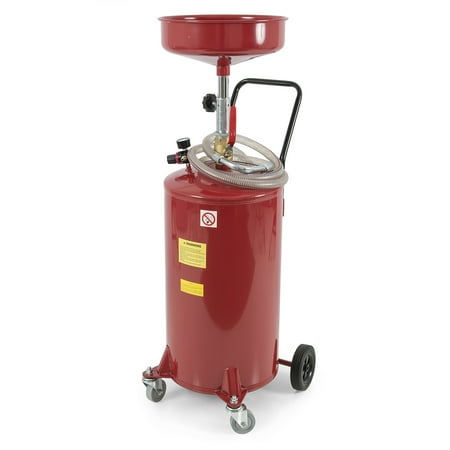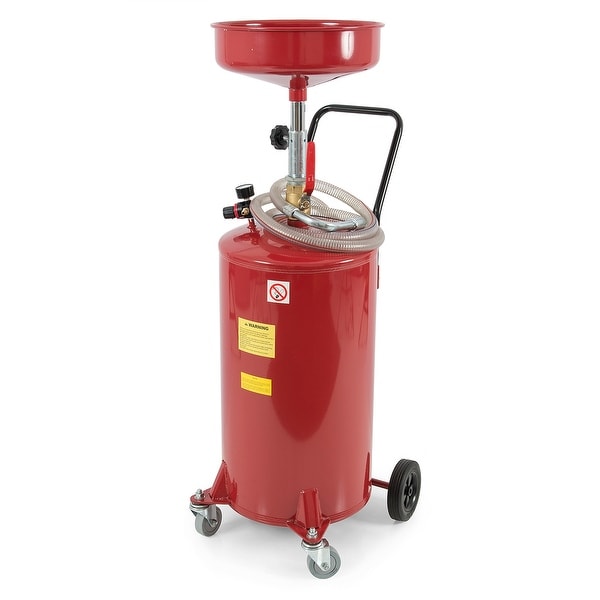 Last update was on: February 8, 2020 4:10 pm
Last update was on: February 8, 2020 4:10 pm
Last update was on: February 8, 2020 4:10 pm