Acer Predator Helios 300 Gaming Laptop, 15.6″ Full HD IPS, Intel i7-7700HQ CPU, 16GB DDR4 RAM, 256GB SSD, GeForce GTX 1060-6GB, VR Ready, Red Backlit KB, Metal Chassis, Windows 10 64-bit, G3-571-77QK
With an i7 processor, 16gb of RAM and 256gb SSD Drive, the Predator packs a punch.
Features
Latest 7th Generation Intel Core i7-7700HQ Processor 2.8GHz with Turbo Boost Technology up to 3.8GHz | Windows 10 Home 64-bit
Latest NVIDIA GeForce GTX 1060 with 6 GB of dedicated GDDR5 VRAM
15.6″ Full HD (1920 x 1080) widescreen IPS display, Red Backlit Keyboard
16GB DDR4 DRAM Memory & 256GB SSD | Extra empty expandable hard drive slot for 2.5″ hard drives
Up to 7-hours of battery life
Description
Acer Predator Helios 300 G3-571-77QK Gaming Notebook comes with these high level specs: 7th Generation Intel Core i7-7700HQ Processor 2.8GHz with Turbo Boost Technology up to 3.8GHz, 15.6″ Full HD (1920 x 1080) widescreen LED-backlit IPS display, NVIDIA GeForce GTX 1060 with 6 GB of dedicated GDDR5 VRAM, 16GB DDR4 2400MHz Memory, 256GB SSD, Acer TrueHarmony Technology Sound System, Two Built-in Stereo Speakers, Secure Digital (SD) card reader, 802.11ac WiFi featuring 2×2 MIMO technology (Dual-Band 2.4GHz and 5GHz), Bluetooth 4.0, 10/100/1000 Gigabit Ethernet LAN (RJ-45 port), HD Webcam (1280 x 720) supporting High Dynamic Range (HDR), 1 – USB 3.1 (Type C) port (Gen 1 up to 5 Gbps), 1 – USB 3.0 Port (featuring Power-off Charging), 2 – USB 2.0 Ports, 1 – HDMI 2.0 Port with HDCP Support, 4-cell Li-ion Battery (3220 mAh), Up to 7-hours Battery Life, 5.95 lbs. | 2.7 kg (system unit only) (NH.Q28AA.001)
---
Best gaming laptop in the $1000 price range
I had been looking around for a while at many different gaming laptops, planning to get one for sure, but was really on the fence about which one to get. I looked at all of the MSi, Asus, Acer, Dell, HP, Lenovo, Sabre, etc. and to be honest, all these companies had great gaming laptops to offer for around the $1000 price point I was looking for. And I would hope that anyone looking for a gaming laptop in this price range would understand that companies are going to make compromises to reach that price range. All of the gaming laptops from all of these companies are great for this price range, and they all make their compromises in different areas of their laptops to reach that point. Ultimately though, most all of the other ones I looked at for this price were making their compromise in the the form of the GPU, stepping them down to the GTX 1050ti instead of the 1060 to try and cut costs. This was the only one that I found that still included the GTX 1060, and a 6gb one at that! No, it doesn't have the Aeroblade fans like some of the more expensive Predator line, and doesn't have a Thunderbolt port, but it does still have a USB-C 3.1, and the dual fans that it does have are still very good. I'll try to spare the more specific details on the specs on the laptop, as you can simply read those yourself on the main page here for the Helios 300, so I will move on to the concerns I had and what I think of the laptop so far now that I've had it for a few weeks and had plenty of time to run it through the mill.There was another reviewer on here that had purchased the Helios 300 as well, and in his review stated that once he got it, Acer did not have the current driver software update on their site for the GPU, so his GTX 1060 in it was useless at that time. He updated his review a few weeks later stating that Acer did finally update their driver software support to the most current version, but I was still concerned about this at the time of my purchase. Needless to say, my concerns about this were immediately alleviated once I got the laptop, as I opened the GeForce Experience program the laptop comes installed with and was easily able to update the driver software within the first 10 minutes of turning it on. Now to my second concern I had, which was heat and coolingI do plan to use this laptop for gaming, and although I don't plan on doing extremely heavy gaming on it, as I have a PS4, Xbox 360, 2 ps vitas, and a Nintendo Switch, all with plenty of games on them to which are my primary gaming platforms, there are just some games you cannot get on consoles, especially indie games that are offered on Steam, and this is my main use for this laptop, but I did want to see what this thing is capable of, so I purchased The Witcher 3 and Far Cry 4 to really test what it can do. I'll say, between those two games, and above all my other indie games and older, easier to run games that aren't near as taxing on the hardware, The Witcher 3 is the ultimate test to see what a system can do, as it runs it HARD, pushing the CPU and GPU to their limits as is, but it does run the game EXTREMELY well, keep in mind you HAVE to be plugged in to the power supply for these particular heavy running games to perform adequately, as if you try and unplug and run them solely on the battery power, both Witcher 3 and Far Cry 4 will instantly cut down to 9fps and are completely unplayable in that manner, and this is NOT something that can be changed, it is just the way the BIOS is set up. Trust me, I tried messing with all of the regular settings to which none of them changed this at all, the only way I found that you could possibly get those type of games to run at full 60+fps on the battery alone would be to go into the BIOS and turn up the voltage, but I DO NOT recommend even trying that, as it is just not worth potentially melting your computer just to do this, so settle on knowing you will need to be plugged in when playing PS4-era games. All of my other games, however that are xbox 360-era games, such as dark souls and payday 2, and ALL of my indie games, run a smooth 30-60+ fps in battery only mode. So, back to the heating and cooling, even though it doesn't have the Aeroblade 3D fans, the dual fans it does have work very well and are much quieter than I expected them to be, only really being noticeably audible when turned up to max speed. The rest of the time, they are barely a whisper. I want to note, that I HIGHLY recommend always running the PredatorSense application that comes built in to the laptop, as it is very simple and works great, giving you a very nice window that gives you a live feed of your individual CPU and GPU fan speeds, as well as current temperature/loading monitoring for both the CPU and GPU as well, and records all of that data on a second-by-second basis from the time you open the app to current. It also has very easy settings to use, have Auto, Max, and Custom fan speed controls, as well as having something called CoolBoost which I will get into in a moment.So, while running either The Witcher 3 or Far Cry 4, I noticed that after extended periods of play (1+ hours), on the auto setting and with CoolBoost off, CPU temp was staying around 90 Celsius, and 80 Celsius for the GPU, and there were short spikes that would last a few seconds at a time where the CPU would actually jump up to 97 Celsius, which was enough to concern me, so I tried messing with the settings more, and concluded that if you are going to play any heavy games that tax the hardware this much, I HIGHLY recommend that you turn CoolBoost ON, as once this was on, on the Auto fan setting, playing The Witcher 3 or Far Cry 4 for extended periods, it considerably helped to cut down these max temperatures, where now the CPU max was at 87 Celsius, and the GPU at 78 Celsius max. Much better. Now, as for all of my indie games and Xbox 360 era games, this ran considerably cooler, with Dark Souls pushing the CPU to 72 Celsius max, and GPU 61 Celsius max. So, in conclusion, cooling is definitely more than adequate for light to medium gaming, but to remain adequate cooling on heavy games, I recommend you always turn on CoolBoost first, but once you've done so, it is adequate.In conclusion, I am extremely happy with the performance of this laptop! It hits all of the right marks for someone like me who does do medium and some occasionally heavy gaming on it. As far as all other uses, for web browsing, video streaming and similar tasks, it is more than enough to easily perform well, with web browsing specifically being very fast. It may even be enough to say it is overpowered for such tasks, which is fine by me. The ISP screen is beautiful to say the least, with very good viewing angles, having a VERY slight loss in brightness at about 50+ degrees onward, but it is so slight it is still viewable. The keyboard is very solid, and the keys have good travel and resistance, not too much, not too little. The only qualm I might have regarding the keyboard is the fact that you only get one color on the back lighting for it, red, as I understand that may bother some people, but again for the price point, some compromises are to be expected, and the red backlighting really does not bother me, and actually has really good lighting, not being too overpowering but giving you enough light to be able to easily see all keys well. The touchpad is very good, having smart gesture capability, and the left and right clicking work well on it, as well as tapping the touchpad to click. Battery life overall is actually much better than I anticipated for all the hardware it has, being able to get upwards of 8 hours with light to medium use for surfing the web and doing other things, with gaming obviously draining it much quicker, but I've been able to get up to 2 hours on some games on just the battery alone without even trying to turn any of the settings down and actually having the screen brightness all the way up. The 256gb ssd that it comes with is blazing fast and I absolutely love it, but I do recommend you consider getting an additional hard drive for it as I did, as it does come with an extra 2.5″ slot on the bottom to put an additional drive in it, which I ended up throwing my old 500gb PS4 hard drive in, which was an extremely easy thing to do since they made a simple door on the back that comes off after just removing one screw and is super easy to do yourself, just don't forget to make sure the hard drive you put in it is already formatted or empty, as I forgot to erase all my old PS4 data off the one I put in it, and ended up having to go into the Disk Management settings and delete all the partitions (save files essentially) one at a time before the computer would even recognize the hard drive, but once I deleted all of the partitions, it easily recognized it.In summary, I would definitely recommend this laptop for anyone that is looking for something similar to what I was looking for that wants to get the absolute most performance they can for a price point of $1099 and that isn't concerned too much about being bothered by having a laptop that looks like a gaming laptop.
Easily Best Laptop for the Money
I am amazed at what you get for this price point.Pros: -Price/Performance -GTX 1060 easily pushes 1080p monitor -Cooling seems to do a good job -Quality build -m.2 is PCIe/NVMe compatible -free 2.5″ bay with mounting included -Matte screen -Not too bulkyCons (I gonna really reach here, no reason to complain at this price): -Single USB 3 port -USB C is NOT thunderbolt 3 -finger prints show easily on metal exteriorThe build quality is instantly obvious. It is well made both in material quality as well as design. The first thing I did after unboxing was create a backup using a USB 3 stick which took ~1 hour. After that I opened it up and replaced the 256GB m.2 SATA SSD with a drive. The process was a little difficult as I wasnt sure how to get the base off after unscrewing all 15-16 screws. As it turns out, with the base facing up and the back facing away from you that you pull from the back vents up. The base has all around the perimeter plastic snaps that require a little effort to unsnap by pulling. Be careful these are easy to break. I broke 1 in my efforts which hasnt had any adverse effects but I could see 3+ being a problem. Once the bottom was off the m.2 is near the ram. 1 screw to release the m.2 drive and getting it back together was not issue. I also put a Samsung 850 Evo 500GB/SATA in the 2.5″ bay.I installed Windows 10 Pro (comes with Home) as I have all my computers domain joined to Server 2016 Essentials (Home cant join domains). Install went smooth, setup drivers, programs, AV, etc. Computer boots in the blink of an eye, shutdown/restart is blazing fast. Updated BIOS to latest (I think 1.03 as of this review) and no issues with that.I have only played Overwatch so far, but it runs at a solid 60fps @ 1080p with Ultra settings. I know not the most intense game but still impressive. The screen also impressed me. After doing a ton of research in general and alot on this specific laptop the general complaint seemed to be the monitor. I can tell you unless you are a professional photographer/graphics designer who needs precise color that the monitor is impressive for what it is. It is the MOST matte display I have ever seen, virtually 0 reflectivity. Its 1080p, sharp, 60hz. You dont get premium features like G-Sync but if you run solid 60fps in a game theres no real advantage and its not worth $200-300 more just for that feature in my opinion.Coming from a desktop i7 4770k @ 4.4GHz with a GTX 1070 I am very impressed with this laptop. I needed the mobility as I will be working out of state and travelling alot. I notice no difference in speed, if anything this laptop is a bit faster (most likely thanks to the 960 Evo SSD). It also puts out way less heat then my desktop did. In a relatively small 3rd bedroom/office my desktop could easily heat the room up to the point of needing to open a window or point a fan into the room to direct cool air in. This laptop is not nearly as hot.The cooling in this laptop is great. In a really quite setting you can hear the fans, more so under load, but in typical settings for me with a fan on or a tv on in another room I cant hear them (especially with headphones on). The Predator Sense app is simple and makes controlling the fans easy. Without CoolBlast turned on max rpm of the fans is mid 4k, with it on the max goes up over 6k but adds a noticeable decrease in temps. I usually toggle it on when I know ill be gaming for a few hours. Temps are reasonable in my opinion (Celsius):CPU: 40min/~75gaming GPU: 60min/70max (GTX 1060 disables when not gaming, so temp is min/max gaming)In conclusion, for ~$1k you get a 7700HQ, GTX 1060, 16GB DDR4, nice matte 1080p screen, quality build, NVMe capability, free 2.5″ bay, backlit keyboard. Cant go wrong at this price especially when nothing else competes with similar specs. I am very happy with my purchase, would highly recommend.EDIT (1/2/2018): Still works great, no issues so far. Handful of updates for drivers/BIOS. I have still not seen anything that competes with this on specs/price ratio. You would be hard pressed to build a comparable desktop version of this.Very happy with it
---
View Today's Deal
Enjoy 20% off in the MAGIX online store with the coupon code: AUTUMN2019.More information on coupons is available in the MAGIX general terms and conditions. Maximum order value € 300.
Ends: September 24, 2019
magix.com
Enjoy 35% off MAGIX Movie Edit Pro Plus with the coupon code: VDS35SEPT.More information on coupons is available in the MAGIX general terms and conditions. Maximum order value € 300.
Ends: September 24, 2019
magix.com
Check Few more Product From Trusted Seller
---
Last update was on: November 20, 2019 5:34 pm
View Product reviews video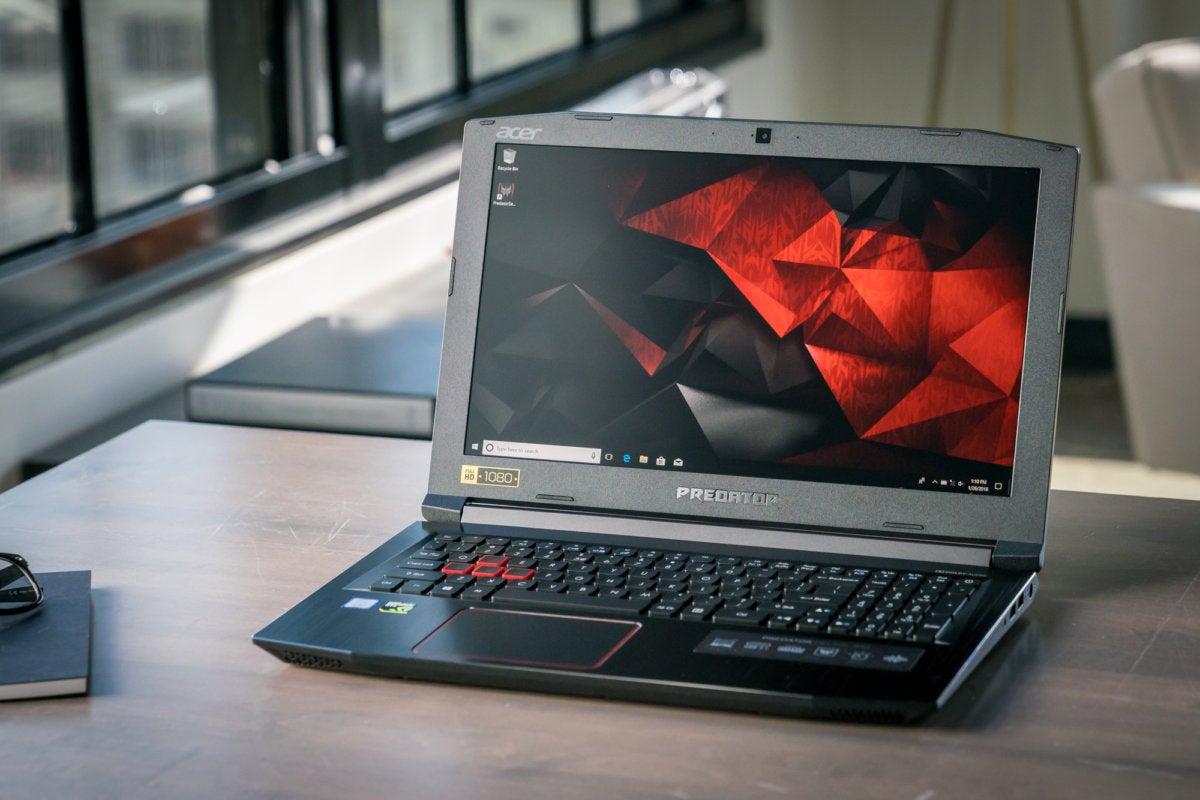 Last update was on: November 14, 2019 11:00 am Last update was on: November 14, 2019 11:00 am
Last update was on: November 14, 2019 11:00 am